explorer zouk......
so, top on, bound and neck pocket cut.....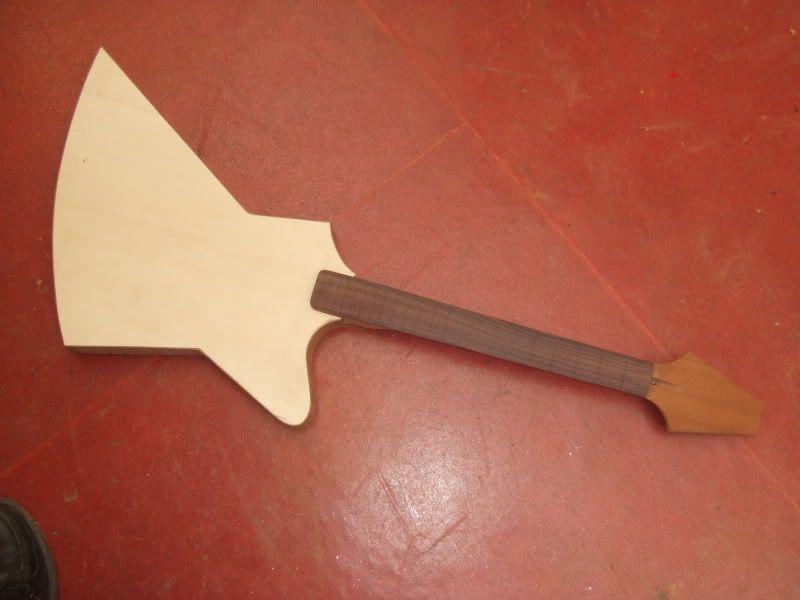 tuners & frets in, nut roughed and my handy dandy bridge placing jig.
bridge glued in and strings on.
amazingly, it sounds like a zouk!!
still a load of setup to do, and a pickup to fit, but I've playing the life out of this thing!!