Zouk progress:
got the face of the headstock sanded flat,
then the back cut parallel.
truss rod slot cut....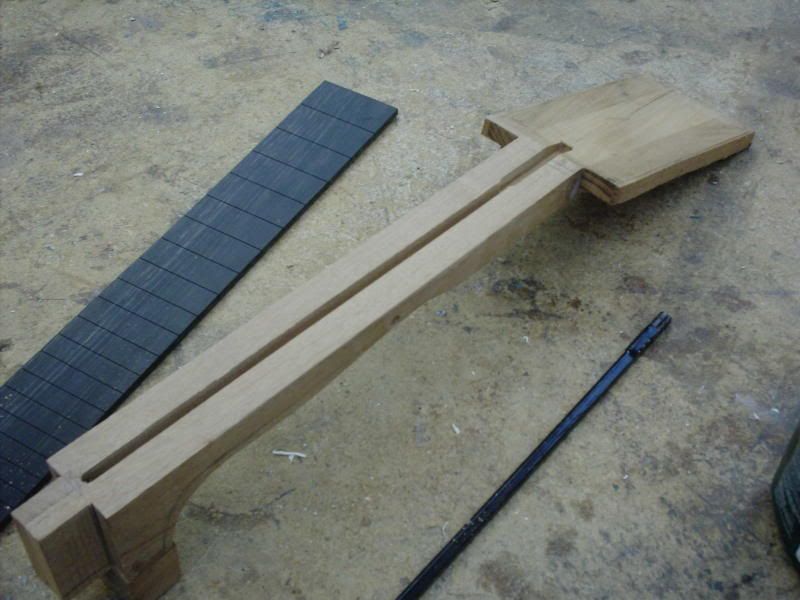 truss rod in
and fretboard glued on
neck shaping started......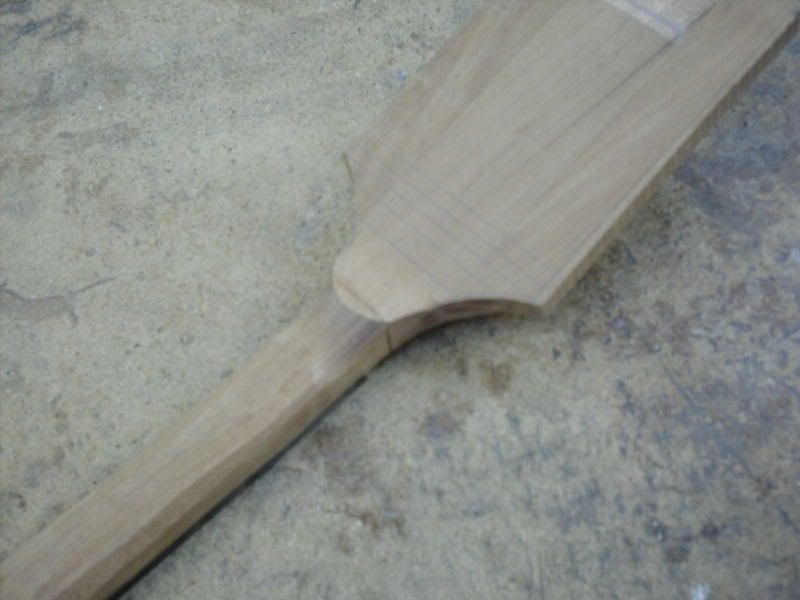 and the neck/body join started......
it looks like it might some day be a musical instrument!!
lots of work to do in the neck, the neck/body join, and the body needs bound too.
then a HUGE amount of sanding, radiusing the fretboard, fretting and shaping the headstock.
the wood for #48 a walnut slope shouldered slothead dreadnaught arrived from Spain today......
Walnut back & sides, ebony Fretboard & bridge, cedar top.
I have glued up the neck too.....
so the PLAN is to bend the sides of the dread and the bindings for the zouk on the same day when I have the bending iron hot....... but I need to make the mould for the dread first, so it'll be later in the week