Bouzouki #47 well under way.
top & back joined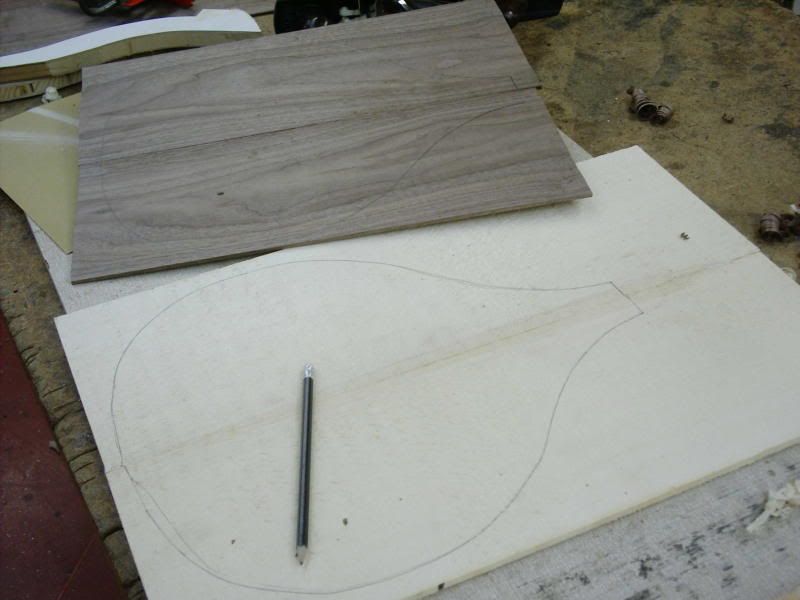 back braced:
cut out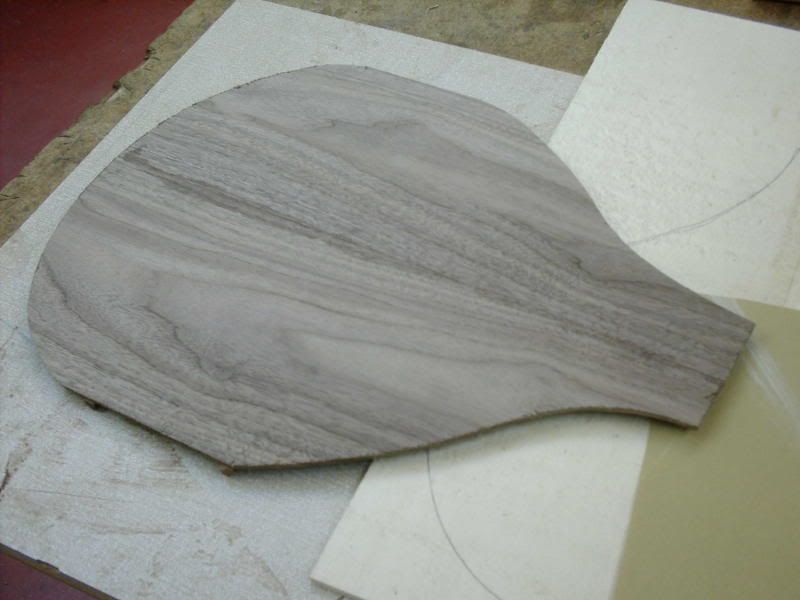 and the braces partially carved (still have to scallop the ends)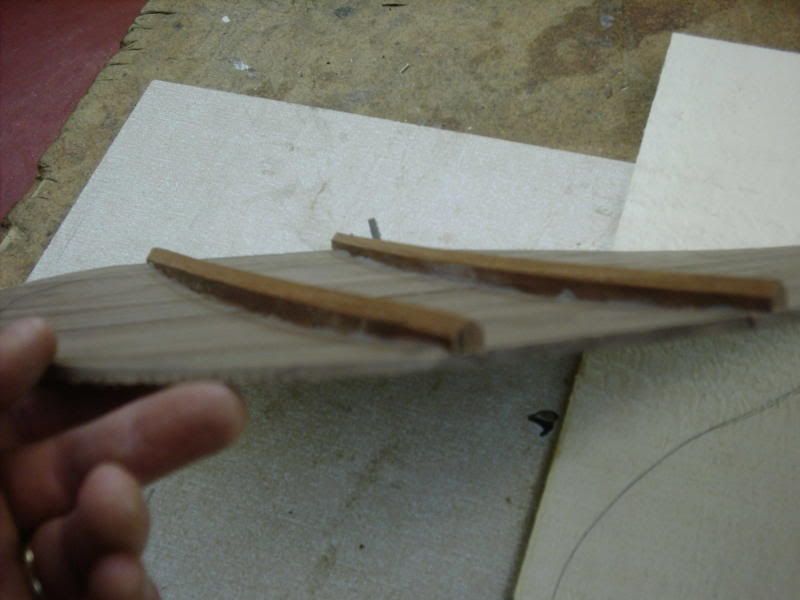 sides bent, neck & tail blocks shaped & glued and linings glued in place.
the first of the guitar bodied zouks is nearly done.
still have to set up the intonation at the bridge, make a truss rod cover and generally tighten everything up, but there are strings on it!!
compared to the mahogany pew guitar it has a HUGE volume!! loads of bass on the bottom strings and still plenty of zing higher up. It's really nice (though I say so myself) though I'll have to detune the top pair of strings from E to D before I let Bart have a go as he's a proper Zouk player and not an ocatave mandolinist like me!!