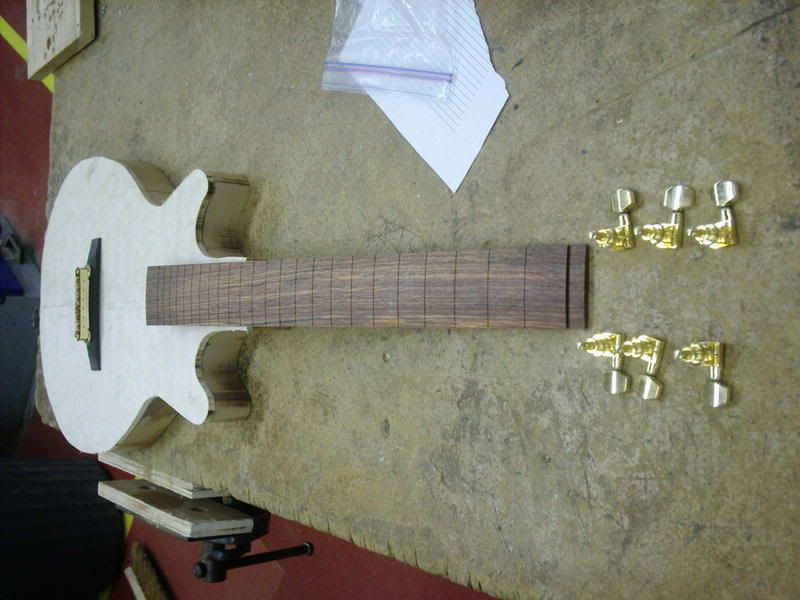 Another project under way!!
A doublecut les Paul (ish) sort of thing.
the body is cut from the bar top of the Ballylumford powerstation social club bar (they were finished with it, honest!!). given it's age, I'm 99% sure it's BRAZ mahogany.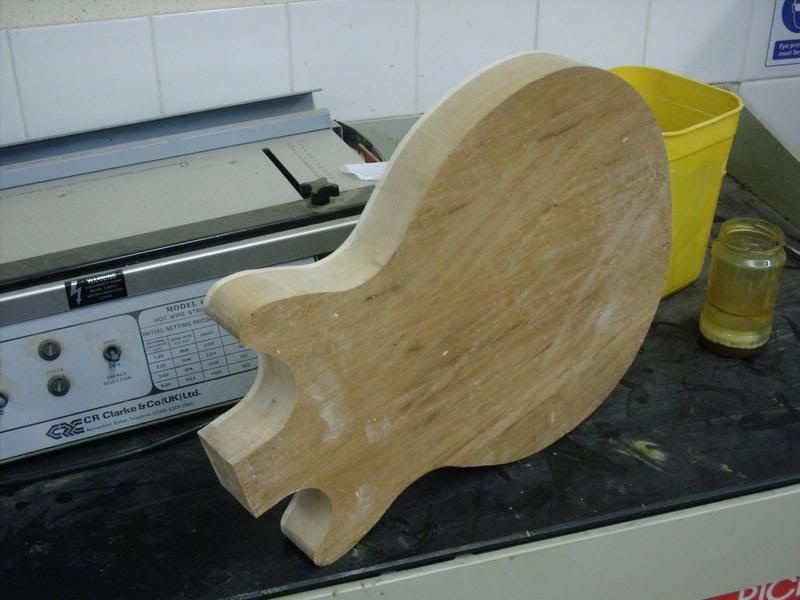 top is maple that I got off Evil Bay about 9 months ago.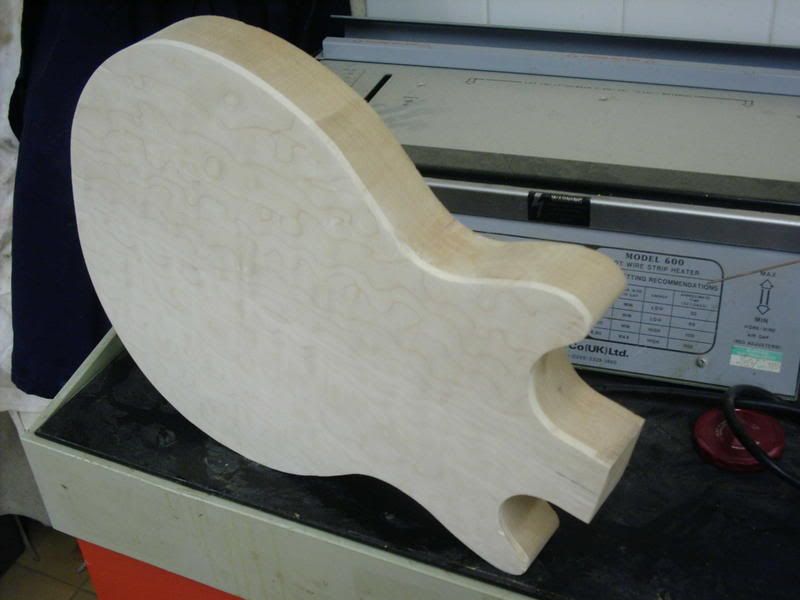 I've hollowed the body out to allow resonance as I'm going for a hybrid here.
The bridge will be a floating acoustic style bone saddle over a piezo under saddle pup.
the electric pups will be PAFs from GFS, split (obviously)
the maple will be stained blue like the 4th pic shows on an offcut.
Stereo output so I can process the electric & acoustic sounds seperately.
Sadly (!) school finished for the Christmas holidays two hours ago, so no more Lutherie until 7th Jan at the earliest!!