Mandola progress.
OK the first one is NEARLY done.
tuners are on, nut is cut and on, bridge is fitted and bridge pins holes are reamed to 5 degrees to accept the pins.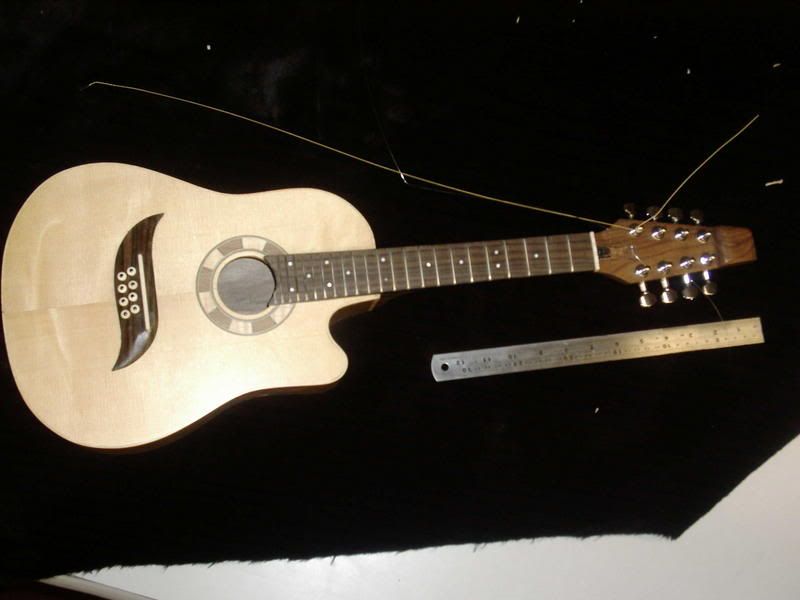 ball end strings are in the post so hopefully I'll get the fret dressing done and intonation sorted on the saddle by the end of next week.......
HOPEFULLY!!!!!
The OTHER mandola has gone slightly adrift.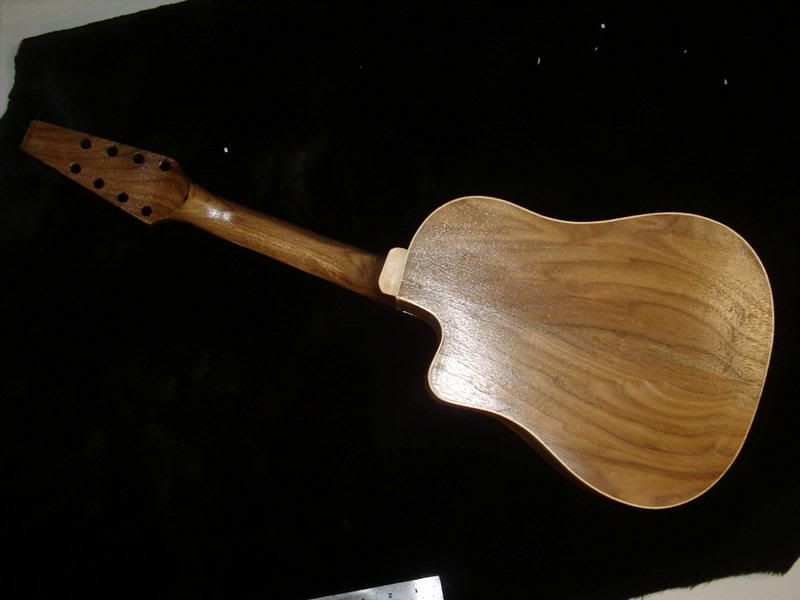 I was trying to get a really smooth neck/cutaway join. Sadly it's TOO smooth and the neck would actually overhang.
I've fitted the neck anyway at a slight angle, and thrown on a few coats of lacquer. and I'll bung on a bridge to see how it sounds.
I COULD tell a pack of lies about how it was deliberate to allow more bass response........
but that's not my style......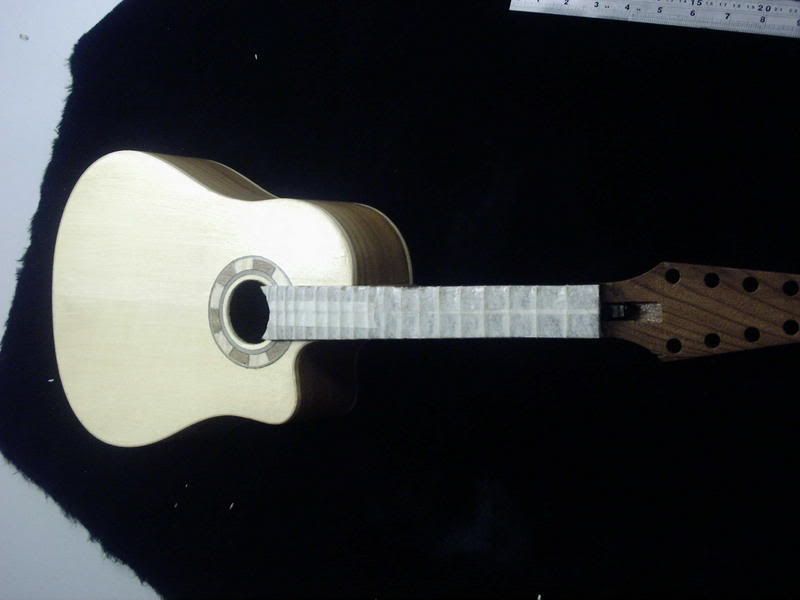 It MIGHT be useable, and I'll ebay it for the cost of parts........ or maybe less :o(
Worst case scenario is I take off the neck and use it on a later build.