righty, here we go again!!! the mando is finished. truss rod cover made & attached and it's now waiting for the customer to paypal me the dosh. Rediculously cheap as there is a flaw on one of the bends. I just want my costs back out of it. I'm happy, he's happy, we're all happy!!!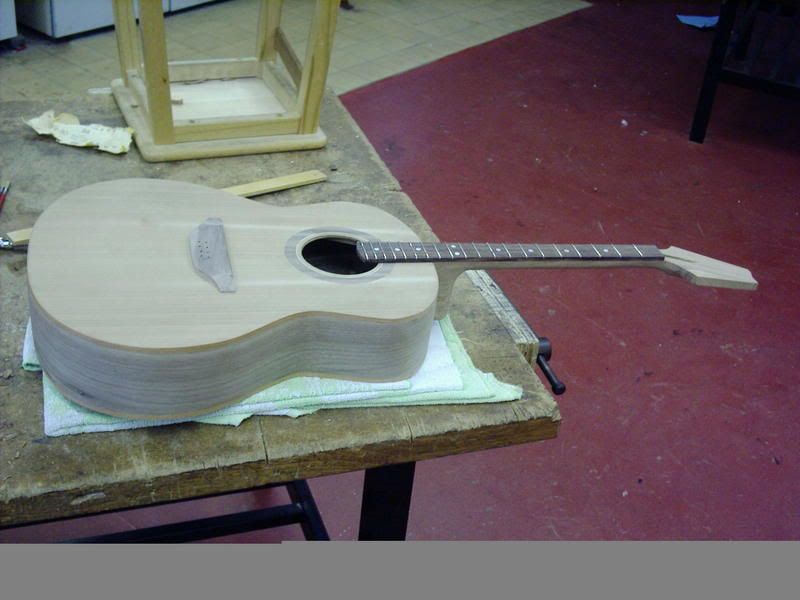 I got a LOAD done on the bouzouki this week. neck carved, a HEAP of sanding then a tryout of my new spray gun.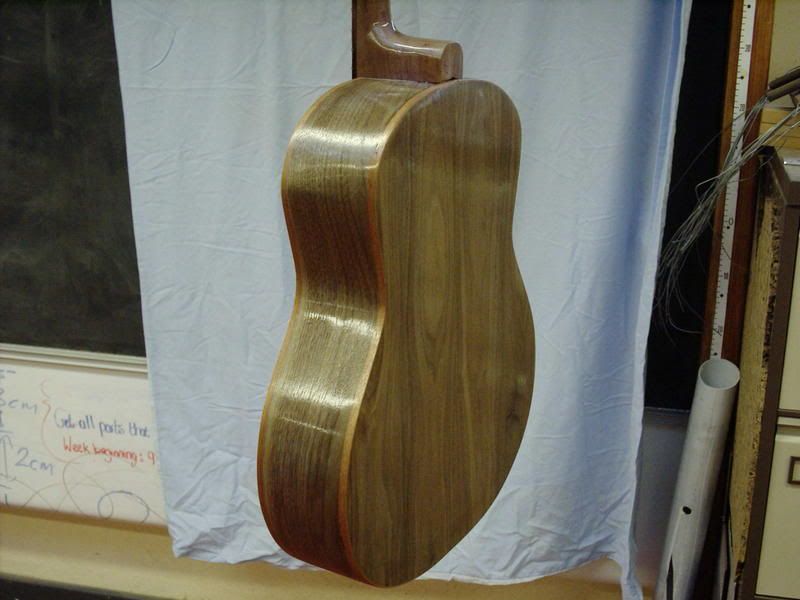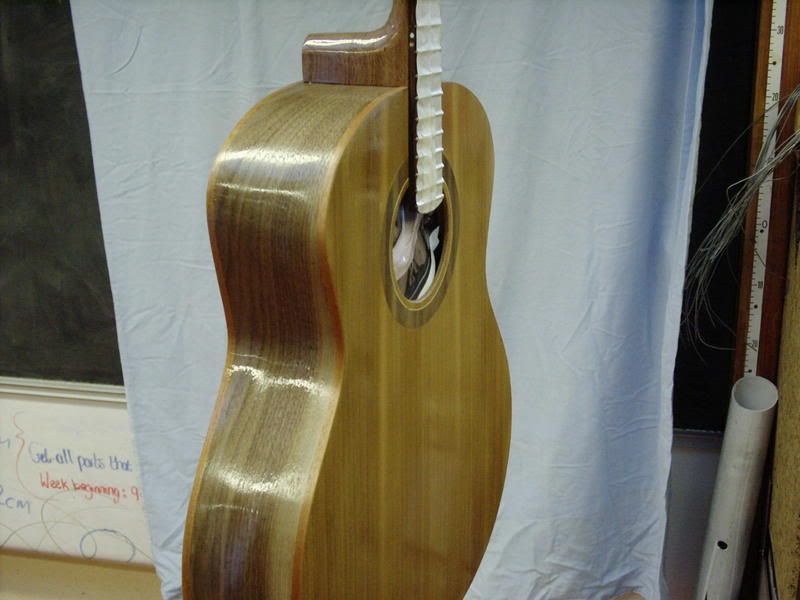 Using a hook that's meant to hold a paint can onto a ladder, I hang the instrument by a tuner hole. then spray using water based varnish. to avoid drips I'm doing half coats. this is 4 coats on and after a night drying I'll sand it smooth tomorrow then get a few more coats on & let it cure ovr the christmas break.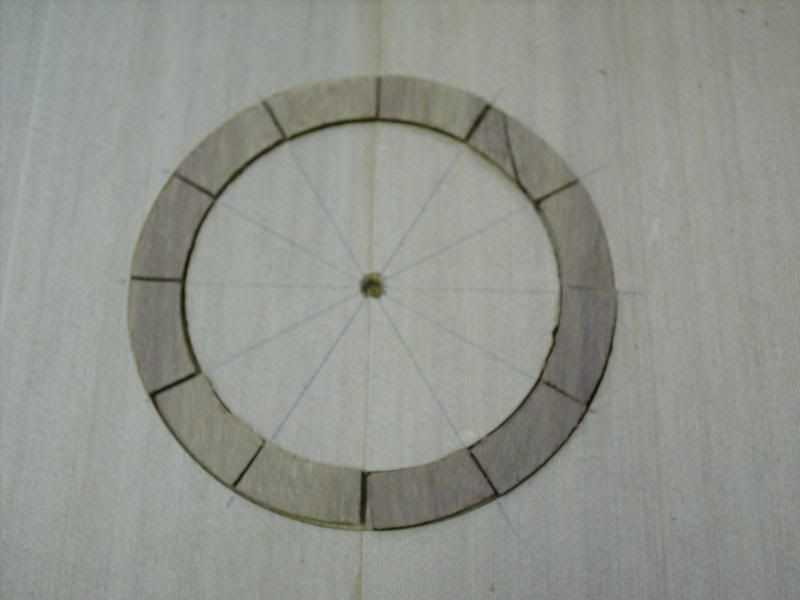 I've started another acoustic for a pal. back & sides are Granadillo, a mexican hardwood. Looks like a grainy mahogany and smells WONDERFUL as it's sanded!!! top is cedar and for a first I'm gonna do a segmented rosette. I cut the donut with the fly cutter as usual then marked it at 30 degrees and cut it up into bitesize pieces (being careful to keep them in order!!!)
then glued them in with a maple purfling strip to separate the segments and round the whole thing inside & outside. I the put a sheet of polythene over the top and piled a stack of wood to hold it tight to let the glue dry.
More pix when I get the chance.