OK, so what have I been up to?
well, I'm still waiting for the bits & pieces to arrive from Stewmac (it is the busy time for the postal folks so I suppose I can't get too grumpy!!
the doubleneck languishes without the 6 string neck strung. I need the tuners!!!!
I carried on a bit with the cutaway mando, and it is pretty much done. Danish oil again, and all that is needed is the truss rod cover.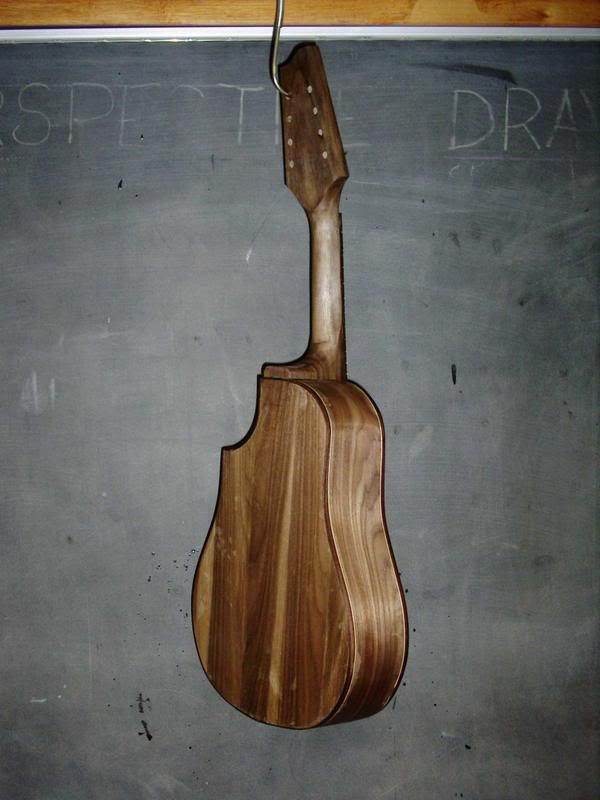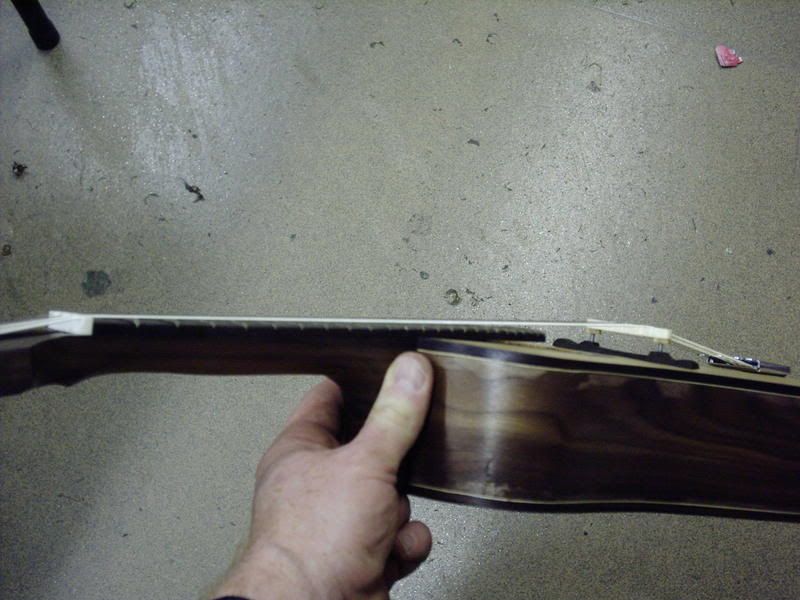 I've rigged a hot pipe bender to use on the new wood I got yesterday. Just a lump of Aluminium pipe with a bung in one end and a heat gun.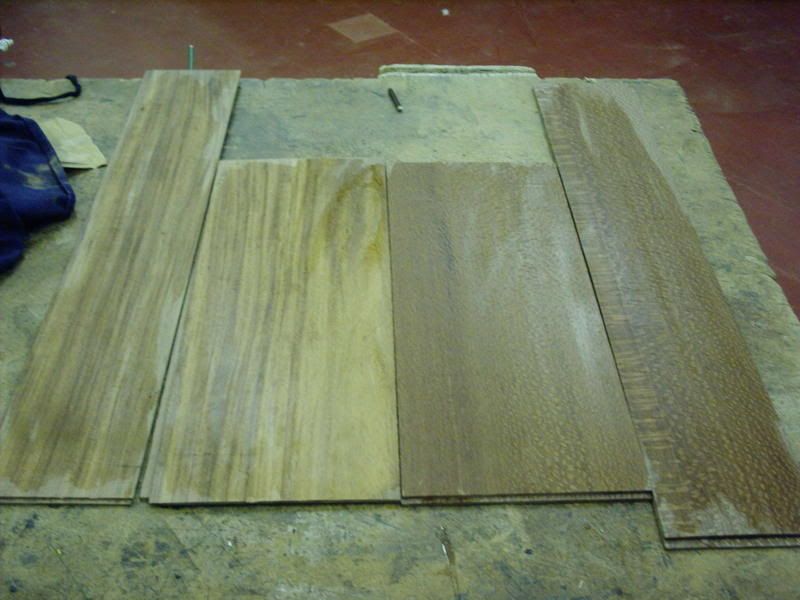 and here's the wood it's gonna be used on. left is granadillo, a mexican wood that looks quite like teak, and right is leopardwood whick looks just amazing!!!
the granadillo is earmarked for a minijumbo for a friend who wants a guitar for his wife. The Leopard wood has no plans so far.........
The Les Paul Build is stalled until I get the Stewmac bits and I bent the sides for a mandonaught in maple after trying the wallpaper stripper method of bending the sides for a guitar and wrecking them completely (hence the hot pipe!!) there's also a Guitar shaped bouzouki in walnut/cedar awaiting the stewmac parcel!!!