time to start a new mando.
I resawed some of that lovely maple plank I got recently. Maple is full of sugar (maple syrup, right?) so the friction of the saw burns it really easily. this will sand out later don't panic!!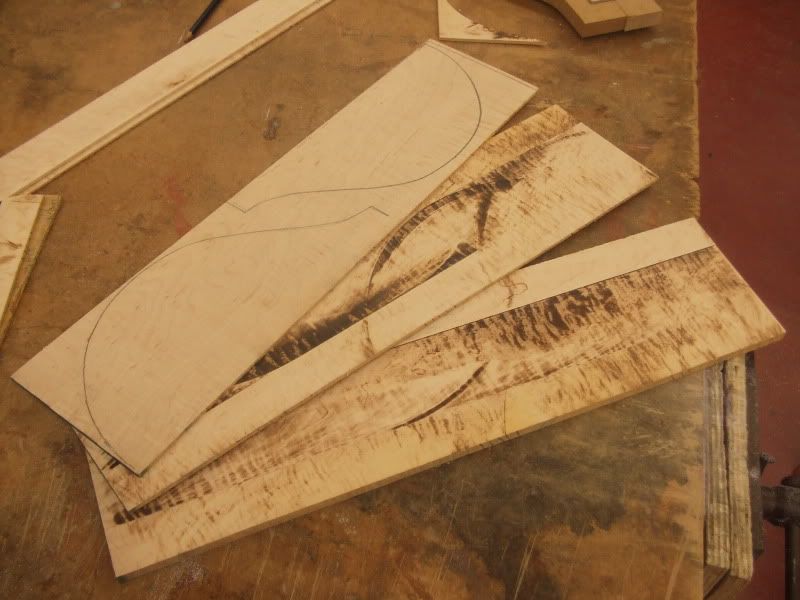 sides:
and bent some sides and fitted neck & tail blocks.