tenor NEARLY done......
so bridge made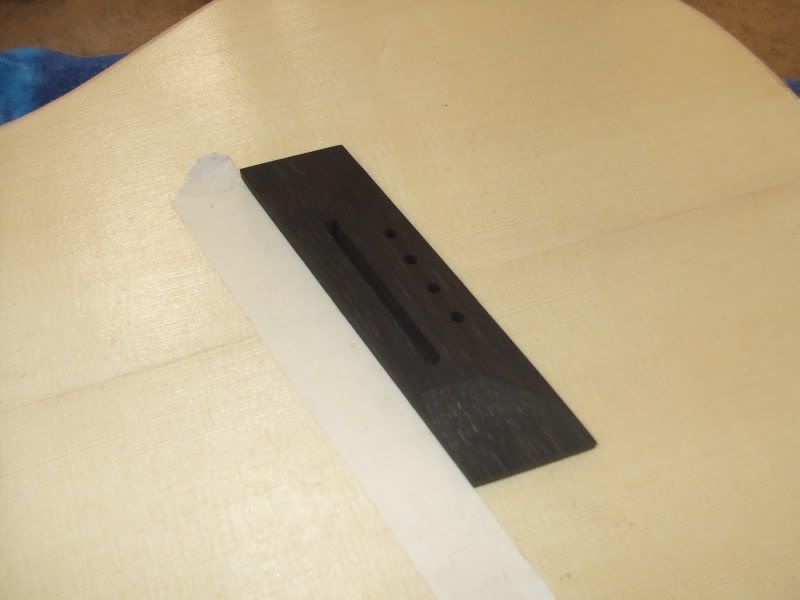 and glued in place
nut cut, tuners on and whattaya know?
STRINGS!!!!!!
a weekend to settle under tension and then some setup.
nut slots lowered, piezo fitted under the saddle, strap jack preamp fitted....
just the saddle to intonate.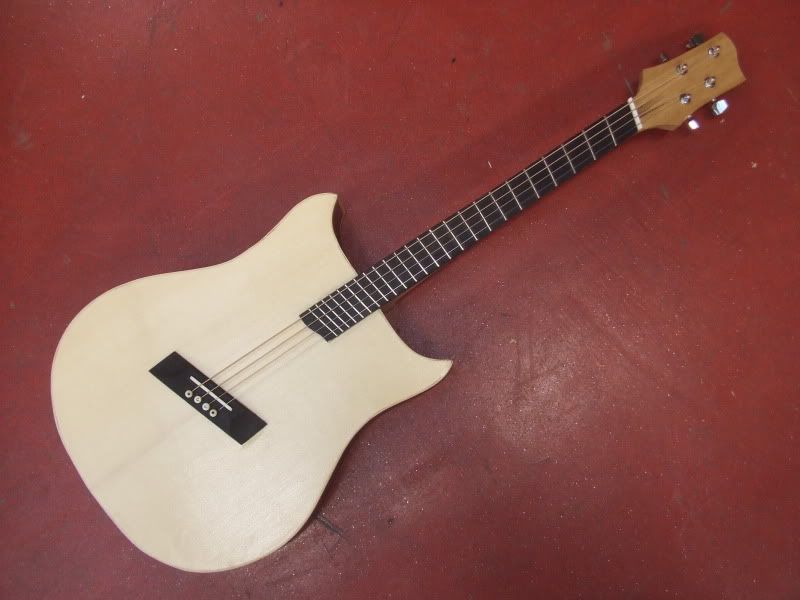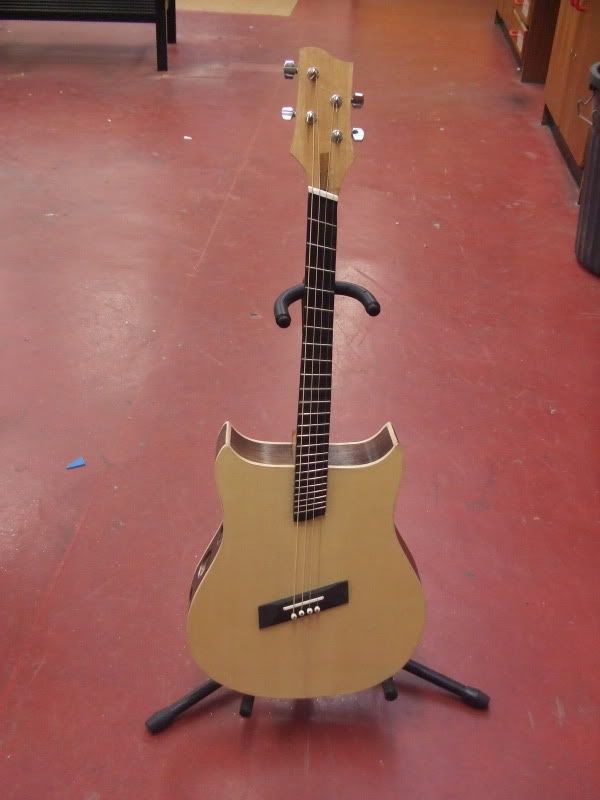 Asymetric head......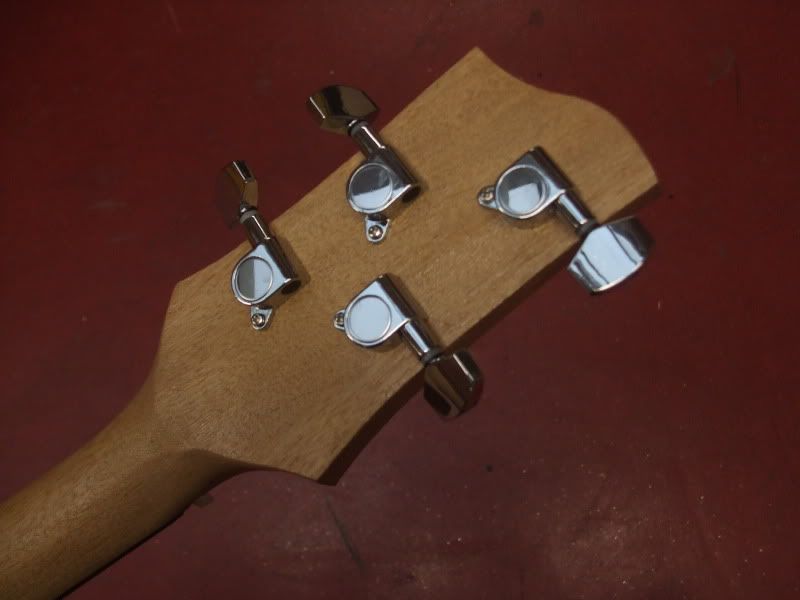 and the reversed bookmatch actually looks as if I meant it!!