started on a tenor guitar.
blame Seth Lakeman I suppose......
and as it's #80 (ie a "10" instruemnt) it has the potential to go off piste a little......
so, fanned frets, check
soundholes along the top edge rather than the front, check
two cutaways like a SG, check
mahogany back & sides, spruce top ebony fretboard & bridge, bone nut saddle & pins.
lets get stuck in!!
sides bent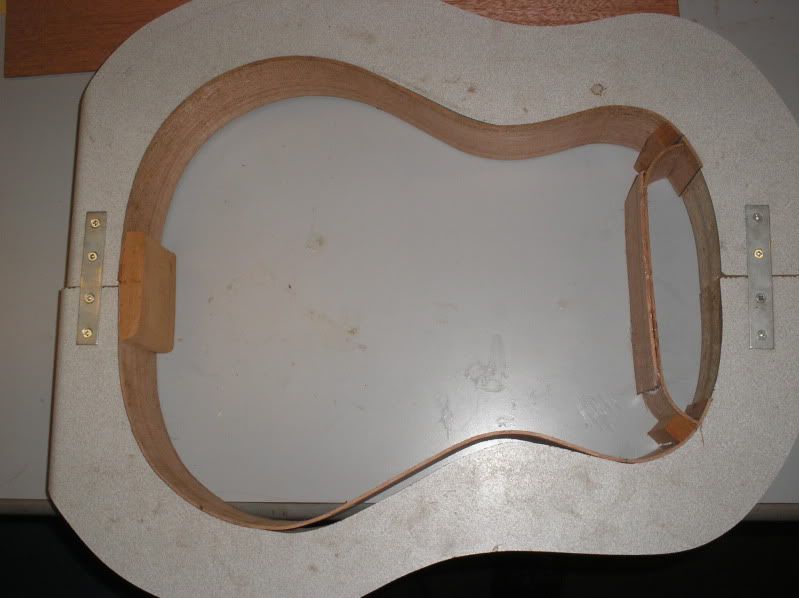 back joined to sides
neck glued up, mahogany with a thin pencil line veneer of maple up the centre fretboard marked out with scale 560mm on the bass side and 530mm on the treble and the 8th fret being perpendicular
top rim beefed up to take the sound holes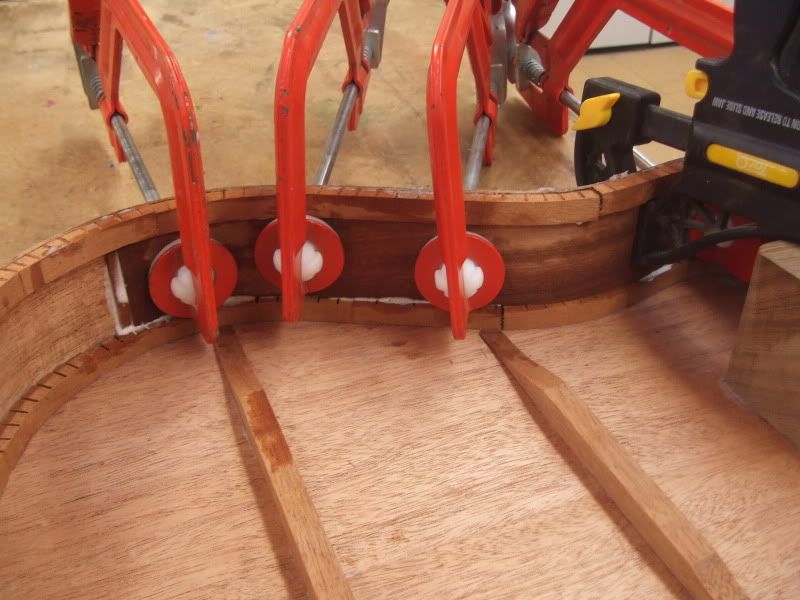 and top bracing started