the bridge takes a lot of thinking, being angled and all that......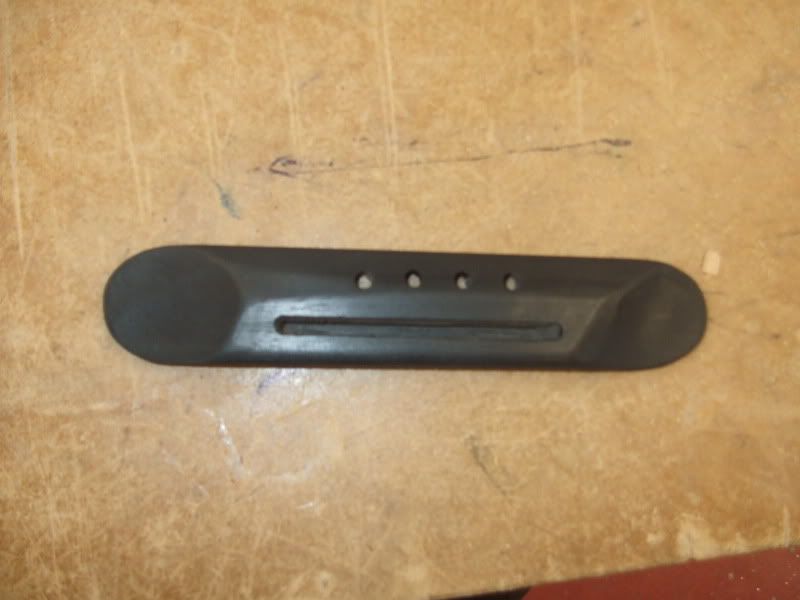 but after rough making a nut, suing my patented bridge placer, its all ready to cut around and then use a sharp chisel to remove the varnish under the bridge. a little glue, a few hours drying time and we'll be ready for strings!
and here we go!!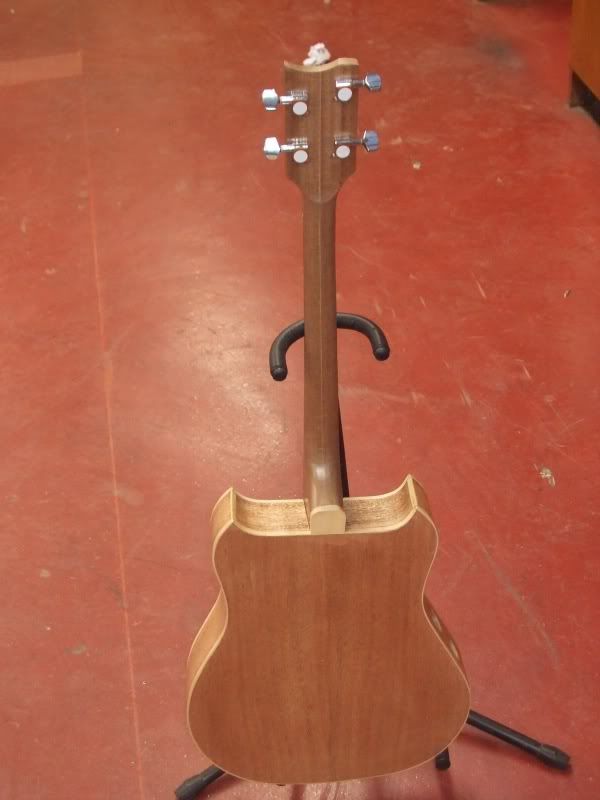 still a load of setup to do, so I'll leave it under tension for a while before I get too involved in that. the string gauges will take a bit of thinking about too....
anyway still to do: nut tidied, intonation set on bridge, under saddle piezo and strap jack preamp fitted, and the frets polished. still, even as it is, I had a wee tinkle on it earlier and it has potential!!