More neck work.
fretboard radiused and stained black (ebony isn't uniformly black y'know.....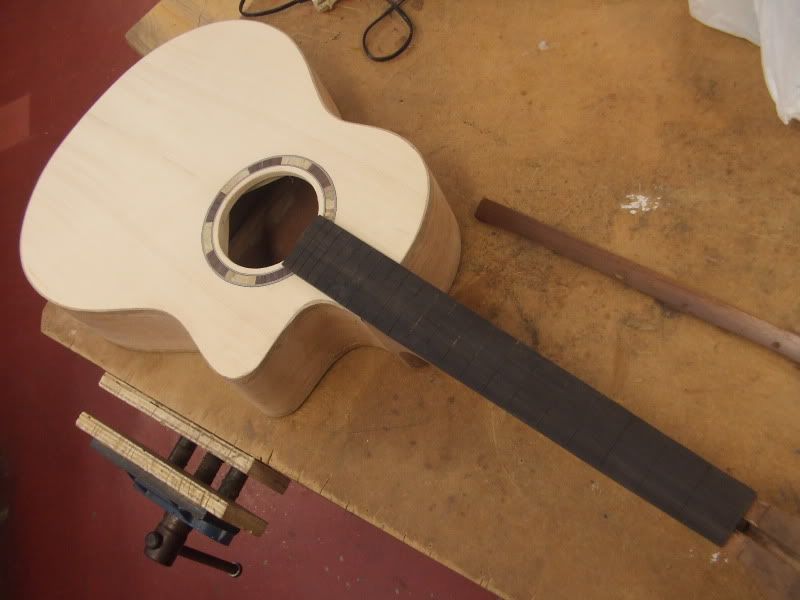 frets in and the neck body joint fine tuned a little.....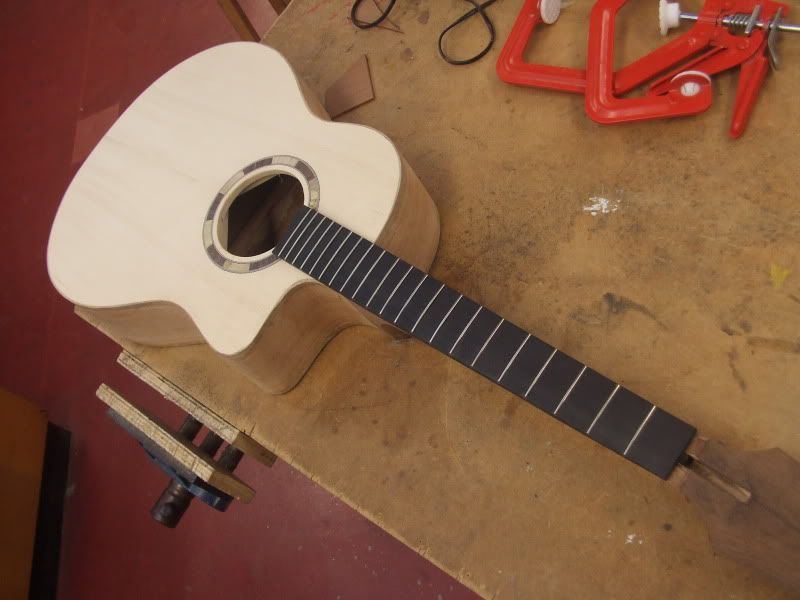 and similar to the OM. without the blackening. rosewood isn't black......
this is ready to glue in now, but I've run out. Hopefully I'll get some tomorrow!