back after the summer holidays and a chance to get some work done!!
so, the cherry mando (#75) fretboard profiled and frets fitted, then the neck glued into place......
fret markers in on 3,5,7 & 12, and yes I KNOW tyhey're on the wrong side, this ones a lefty.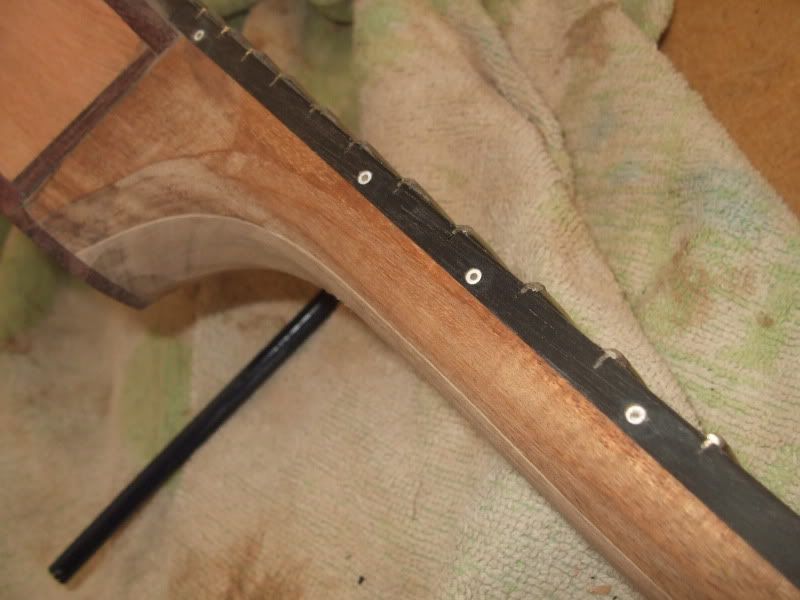 tuner holes drilled and a LOAD of sanding done....
then a coat of varnish to see if there are any glue spots I missed.....