#77 a cutaway acoustic guitar, Mahogany back & sides, sitka spruce top.
back and top joined.....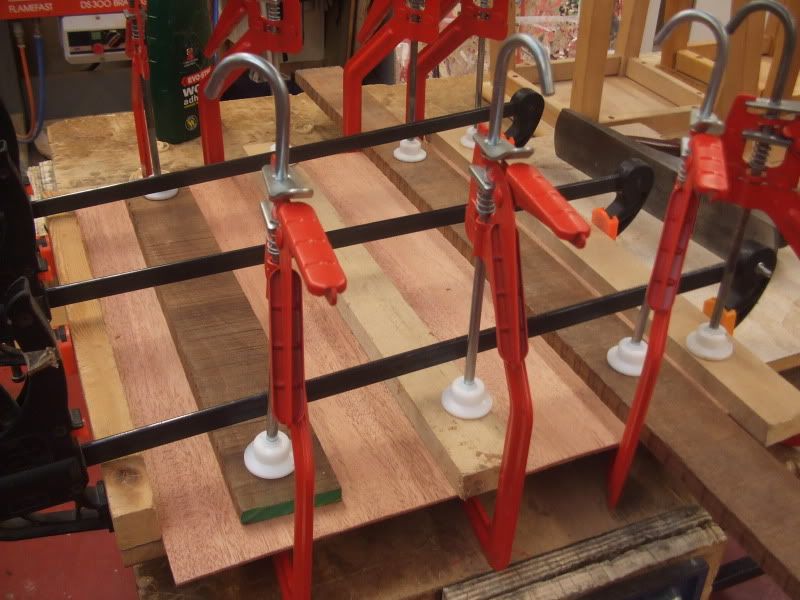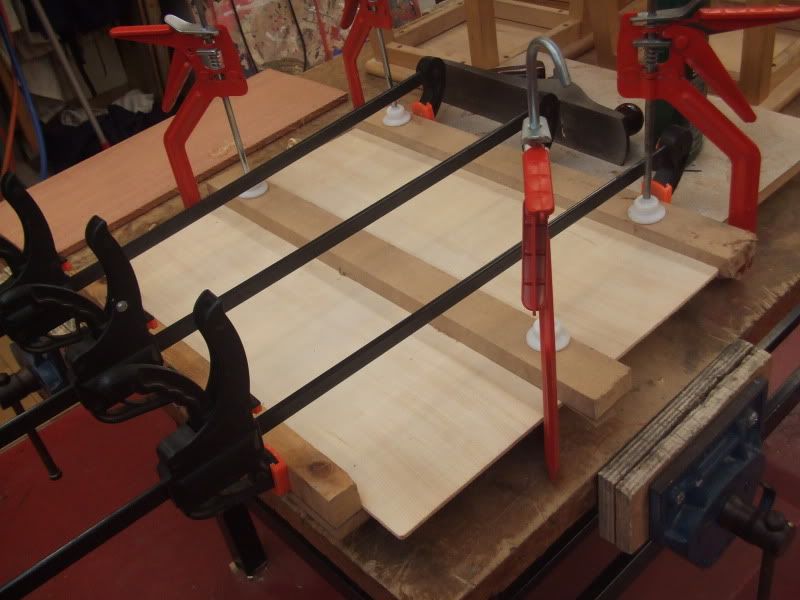 ebony fretboard slotted...
rosette?
haven't done a segmented one in a while, so first cut the pieces to fit and superglue them onto a scrap of worktop....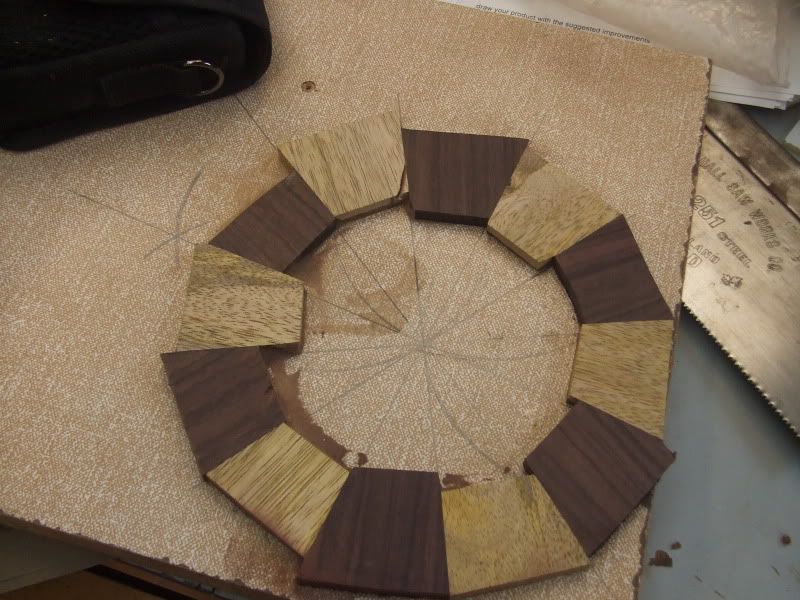 use the flycutter to cut the slot on the top and the ring of the rosette....
the dremel lifts out the wood between the cuts on the top, and the rosette ring goes in instead.