Back again!! blogspot hasn't been letting me in for a week, so a little catching up to do......
fretless bass.....
I was at a loss about what to do with the fingerboard. Unfinished? tru-oil? danish oil? then I got a stewmac "trades secrets" email which suggested using superglue as a fingerboard finish.
huh?
well I researched a bit and it seems that there are folks who do this......
so, 10 tubes for £1 from poundland, so why not? worst cae scenario, I can sand it all off again!!
wet sanded and then polished up, it's looking pretty nice!
then a few coats of Tru oil on the neck and body
and tuner holes drilled...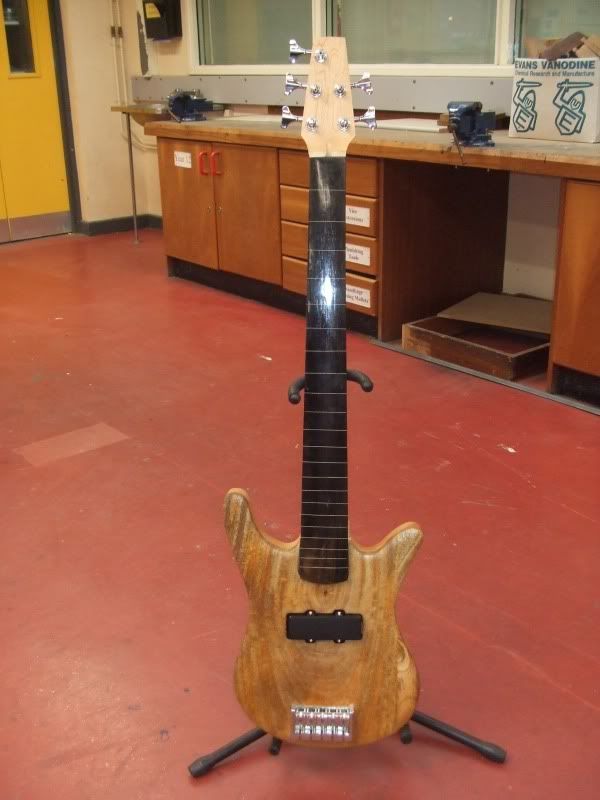 the pots I'm going to use haven't arrived yet so I'm not drilling holes for them till I see them, so I decided to make a back coverplate next....
and then the strings arrived, so I had to get them on and try it out! nut cut and a temporary jack soldered straight onto the pickup wires....
it works!!