So on my latest scrounging escapade I fell in with some mango.
Aparently its used a lot for Ukeleles, so some of it will find it's way into my instrument making......
so, to see what it's like to work with I cut some up, planed off the manky dark stain and made a little trinket box.....(with a cherry top and base)
I LIKE this wood!!
so, anyway, lets build a bouzouki......
sides bent....
back joined with a wide strip of ovangkohl up the middle....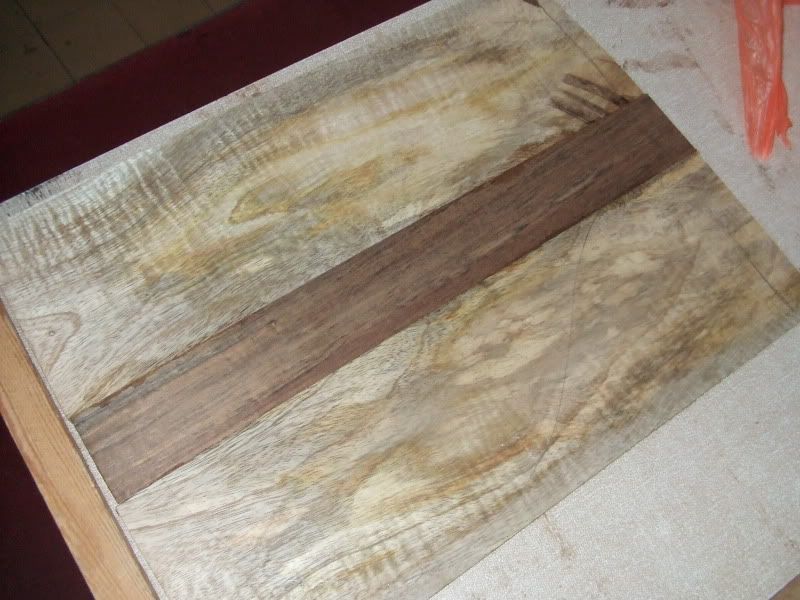 linings on the rim and neck and tail blocks glued in...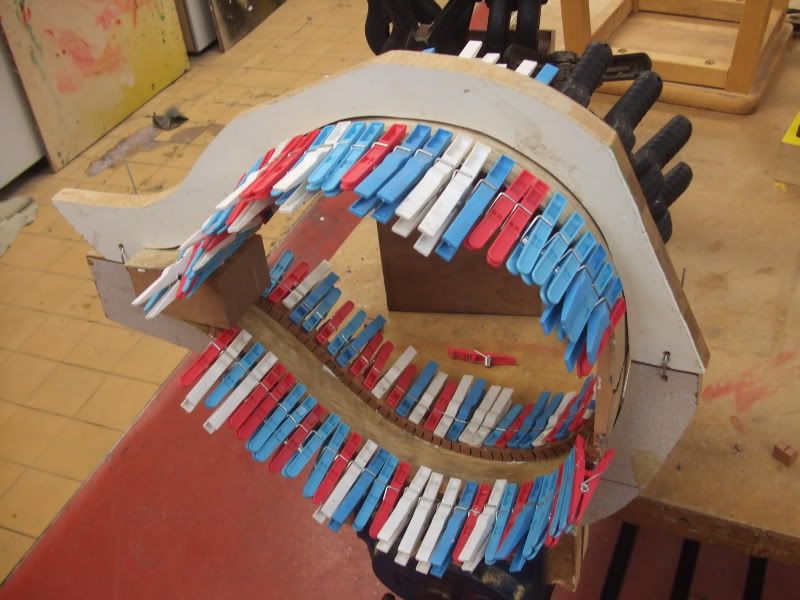 and back braces glued on