00 zouk, VERY nearly done.....
the nut is sorted, the frets are NEARLY set though there is a rattle on about #18.... a little wet & dry will sort that.....
still to do?
saddle intonation and that's about it.
the ebony truss rod cover is on
the screws are in the tuners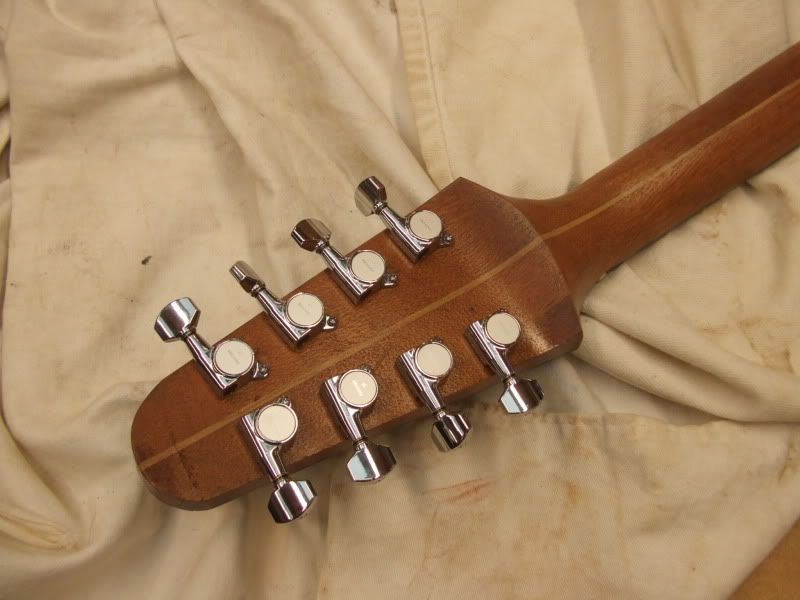 and it SOUNDS like a zouk!!