00 zouk
pin holes reamed and under saddle piezo in place....
the strings are on!!
for the volume control, we mark......
drill
fit the pot and put on the lovely wooden knob I got....
round the other end the jack socket hole is drilled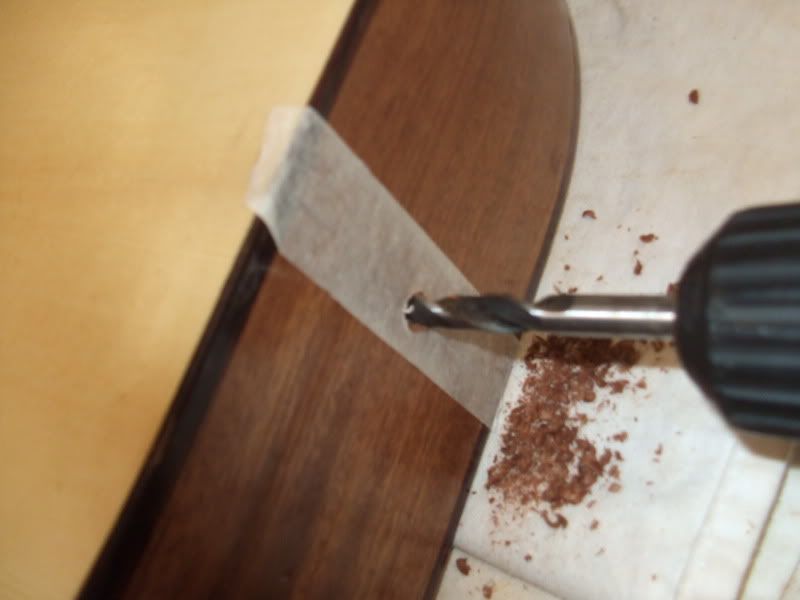 and the combined jack socket/strap button is fitted.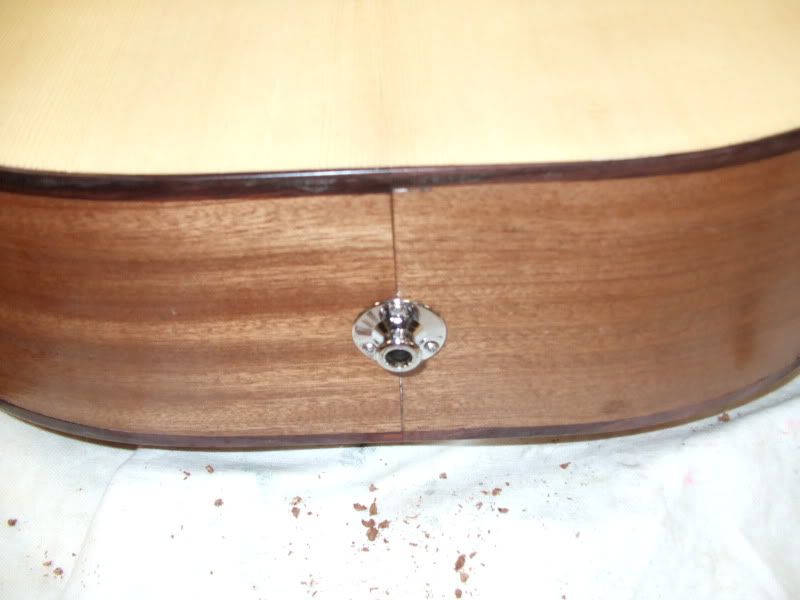 I'll leave it a few days to get used to the tension before I do a final set up.
no pics, but i've been sanding the jumbo.
a lot!!
so much that I went too deep on one binding strip and had to remove it, re stout the slot and fit a new one.
ah well, no BIG disaster!!
the guy who I making this for has asked for a tru-oil finish.
I've used other oil finishes before, but he asks for tru-oil, so he GETS tru-oil...
I found a gun shop high in the hills between my home & work so yeaterday I set off to get some.
in the snow
LOTS of fun, slithering all over the place in a front wheel drive people carrier, but when I got there they had none!!
Ah well, as usual eBay will provide......