Neck on the mando.....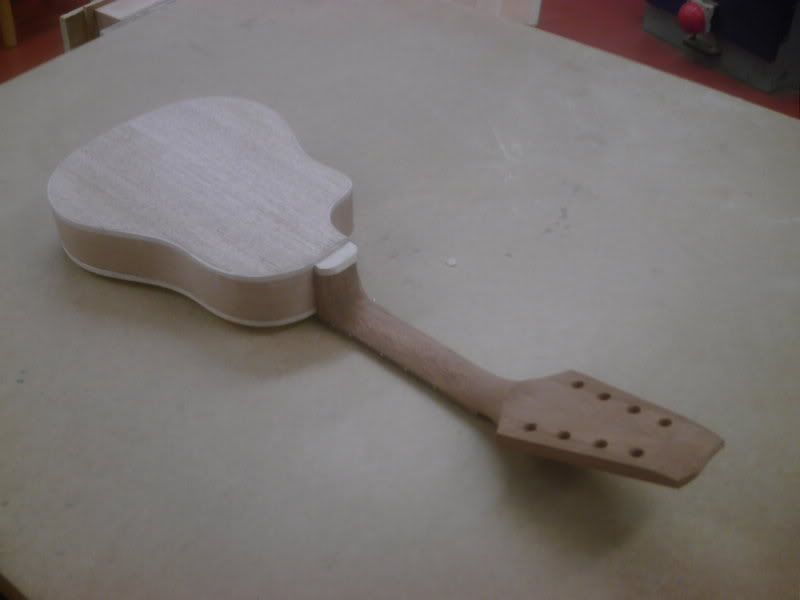 then after a load of sanding, and drilling the tuner holes, the first coat of finish.....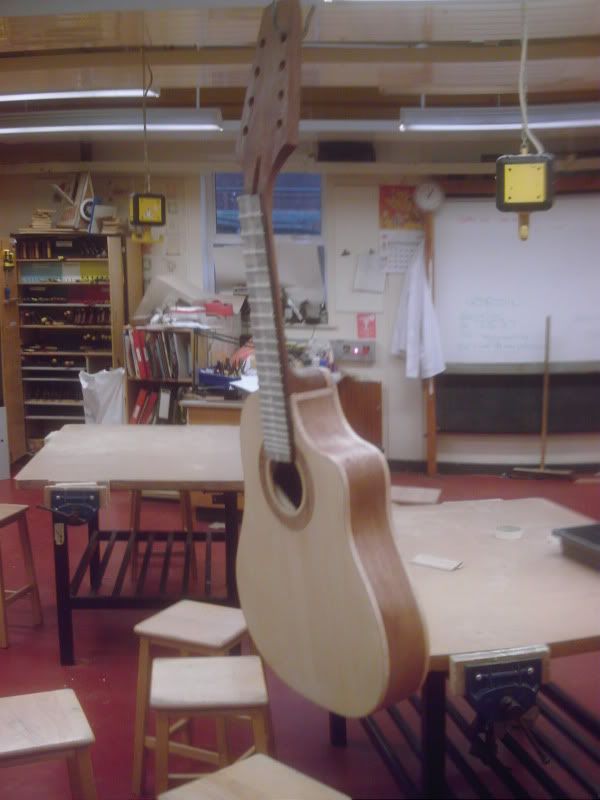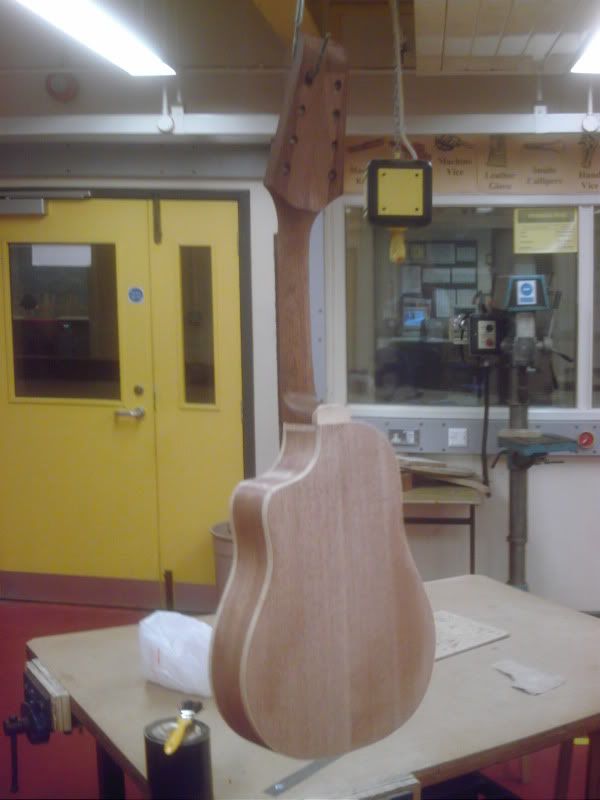 these first coats will be sanded down and rthen the OM & mando will be sprayed together. pre Christmas completion still well in sight.
now that they're both "off the bench" I can get to some serious work with the 00 Zouk and a cutaway Jumbo guitar.