Endpin preamp into the pew guitar.....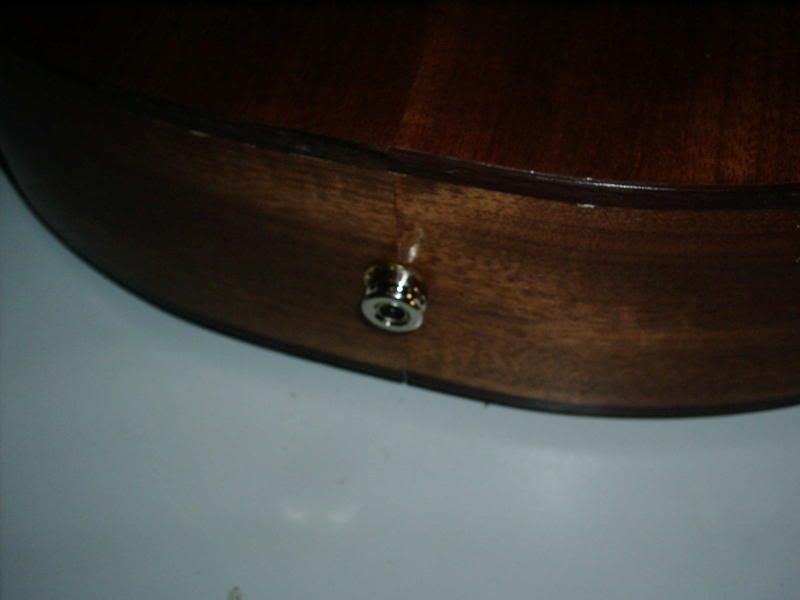 Tuners onto the Zouks......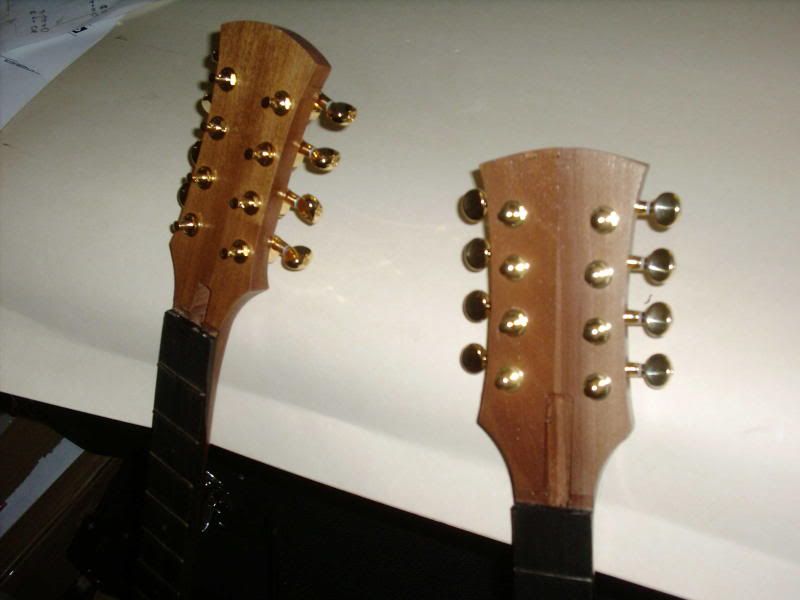 and the beveled mando has the neck on, frets on, and first coat of varnish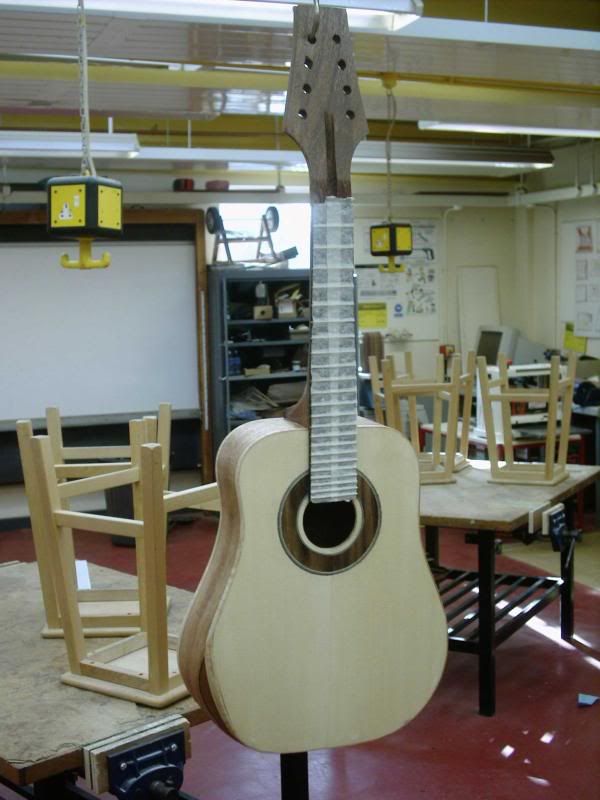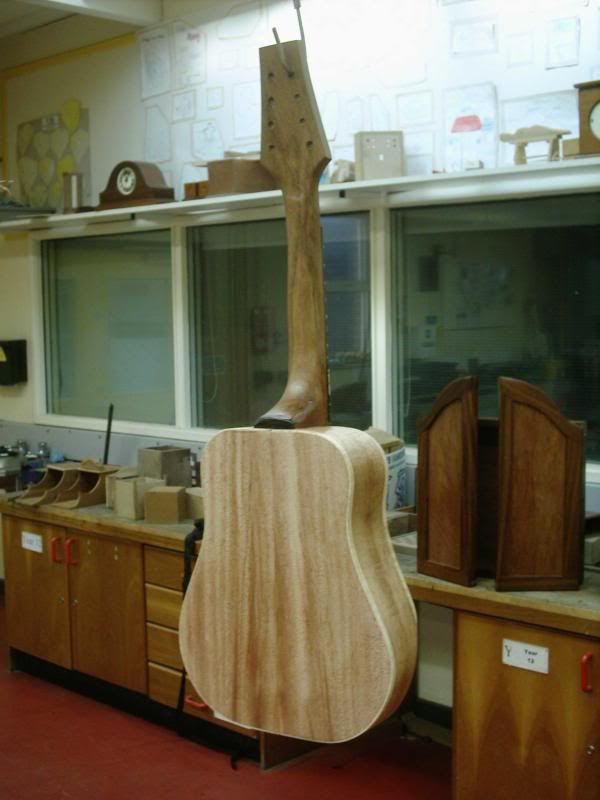 I'm stalled now as I wait for the strings I've ordered to arrive from www.juststrings.com. GREAT value supplier, but being in the US, they take a little time to get here.
Once they arrive it'll be time to line up the bridges and get everything tidied up. it's POSSIBLE that all 4 of these will be done before Easter...... if I get 2 done I'll be happy!!