1st zouk top braced and fitted......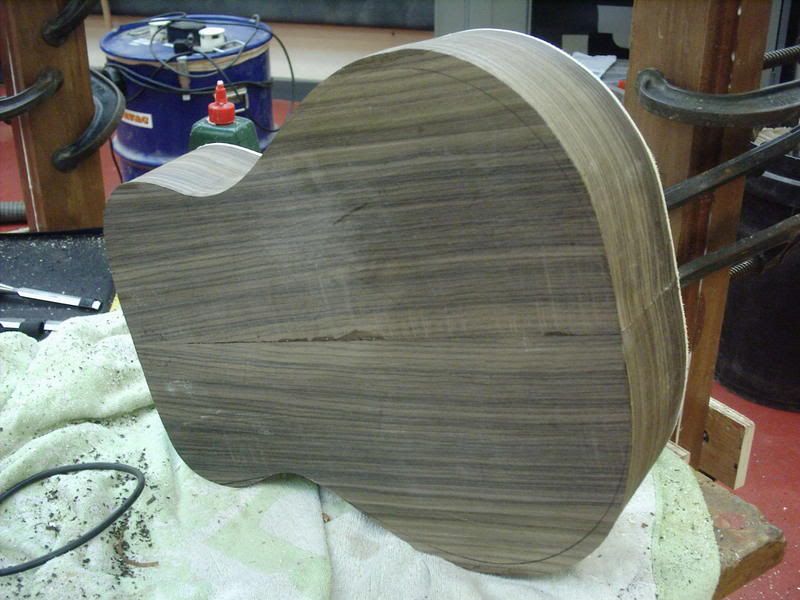 two necks glued up... simple two piece for strength & stability.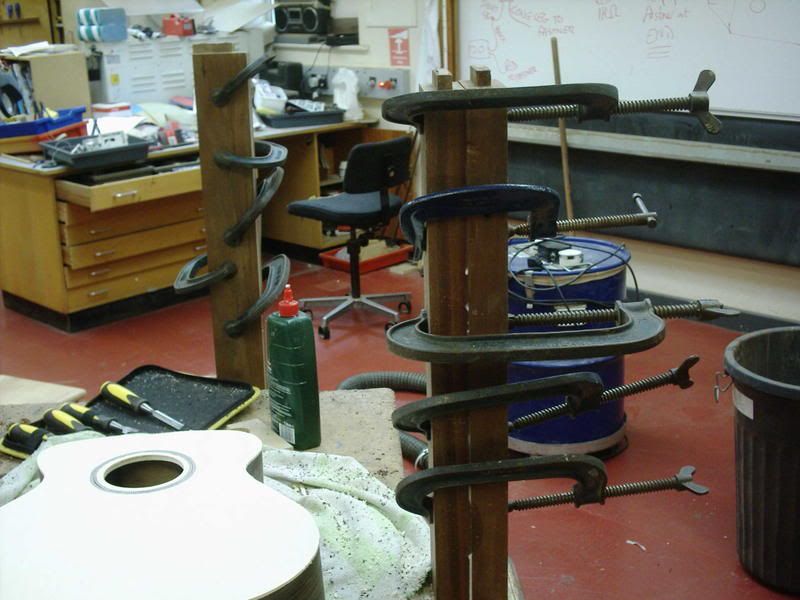 and the back of the closed box bound with the matching rosewood.
the church pew guitar is closed too.....
and bound, again with rosewood.....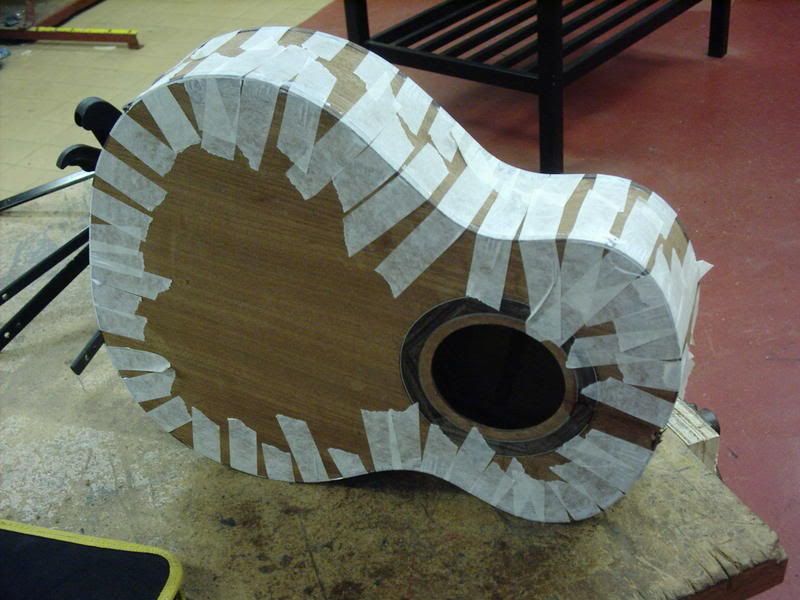 and the mando?
well, I had a brainstorm today.
in the future I plan to build a guitar for myself with a fanned fretboard and a bevelled armrest.
the fanned fretboard I've built a jig for, but the bevelled armrest? well I decided to have a dry run on the dread mando, so first I removed the linings from the top edge.....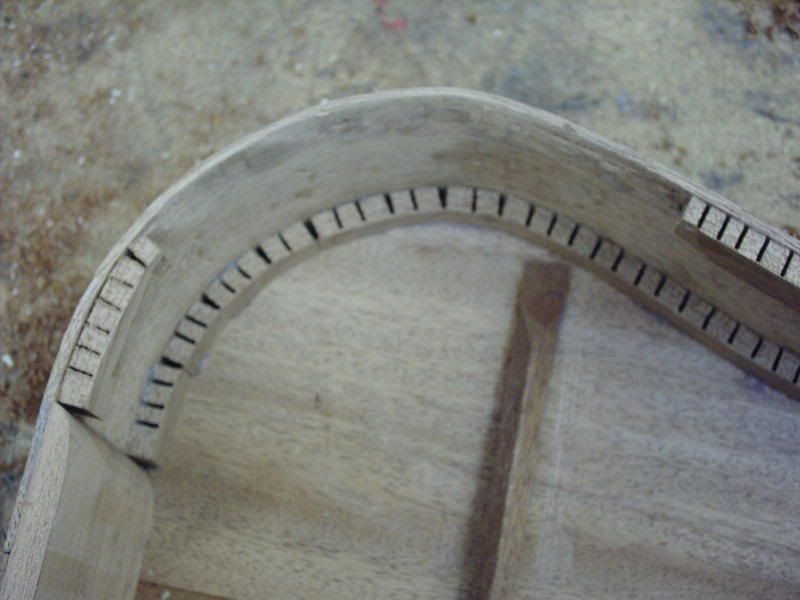 then cut a block of mahogany to match the curve.....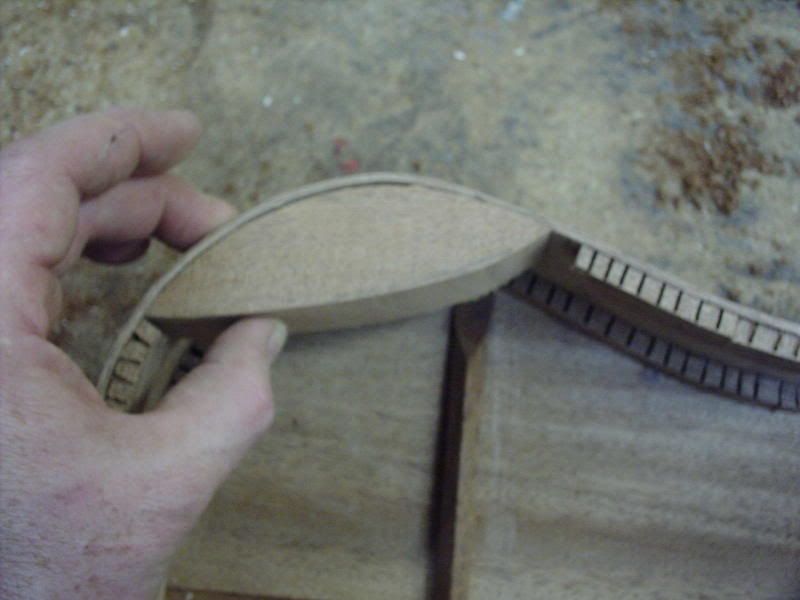 add a veneer of rosewood....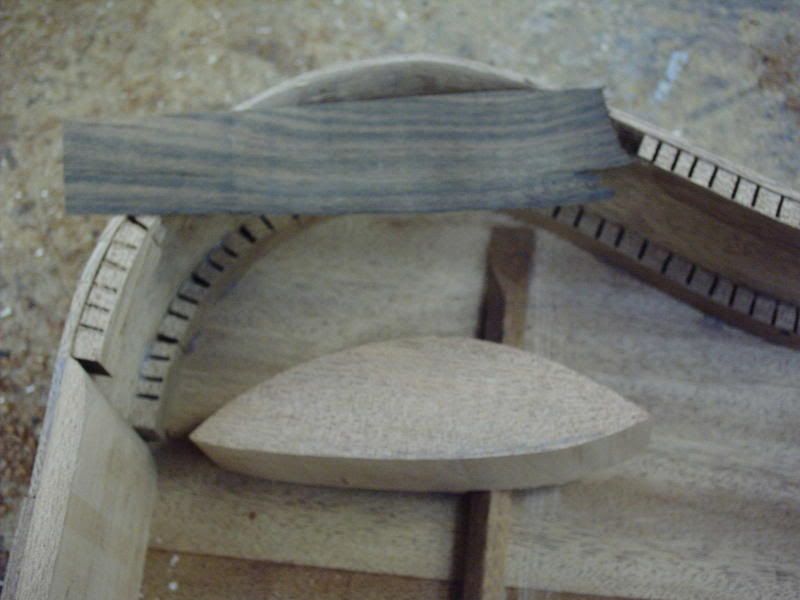 and glue it all up
no idea how it'll turn out, but I reckon I'm going to loose less if I screw up a mando than if I screw up a guitar!!