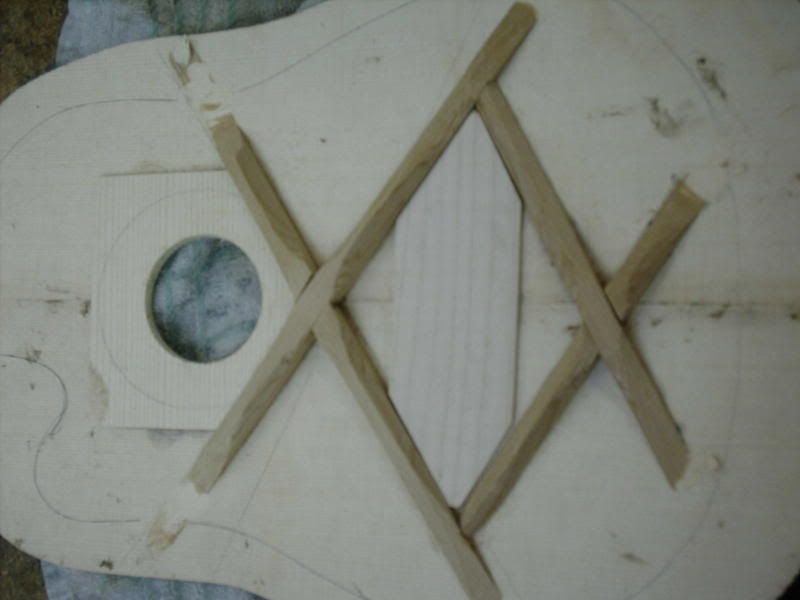 The mandola is now sealed. maple bridge plate in place, and the braces shaves a bit more after the pic, then all glued up, and after leaving over night, I've cut the binding step and glued in the binding strip at the cutaway (hence the tape on the pic). Hopefully I'll get a chance to get the rest of the binding done this week.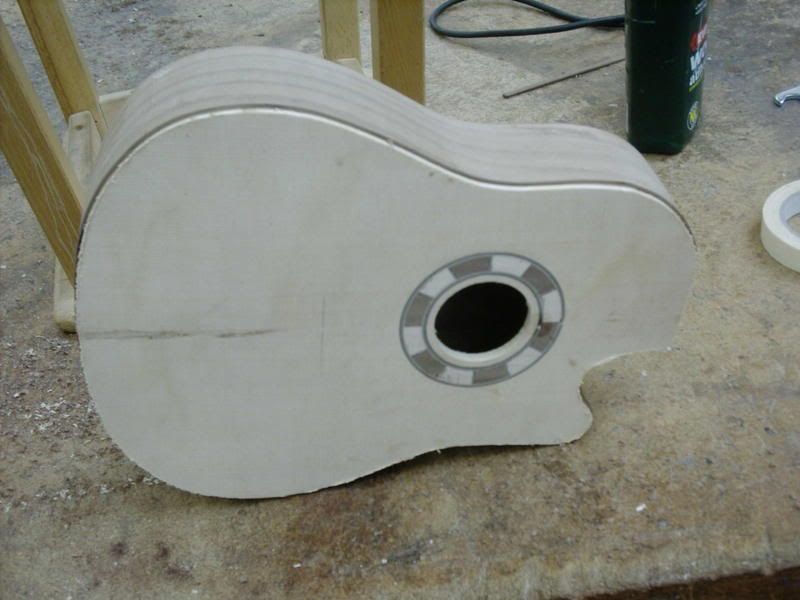 it FEELS tighter than the normal x braced mandos. this is only natural as the bracing is heavier as there is a LOAD of extra force through a pinned bridge rather than a tailpiece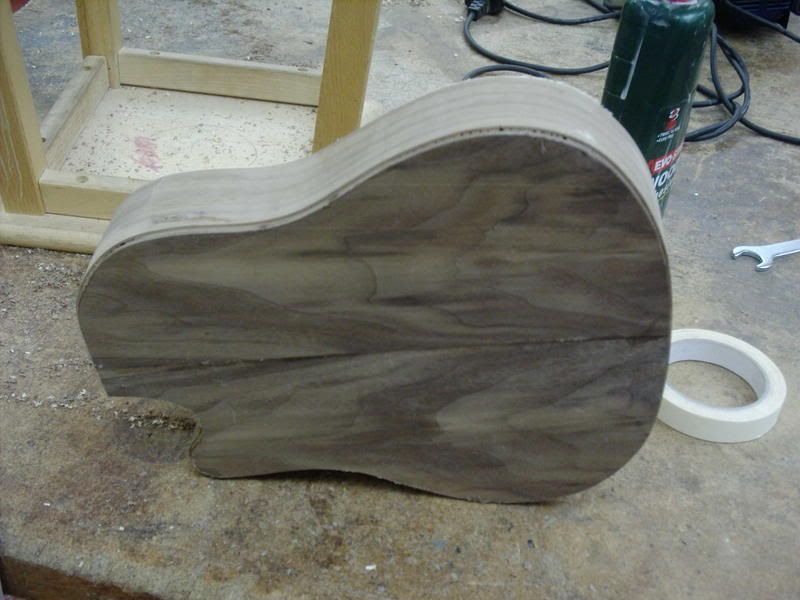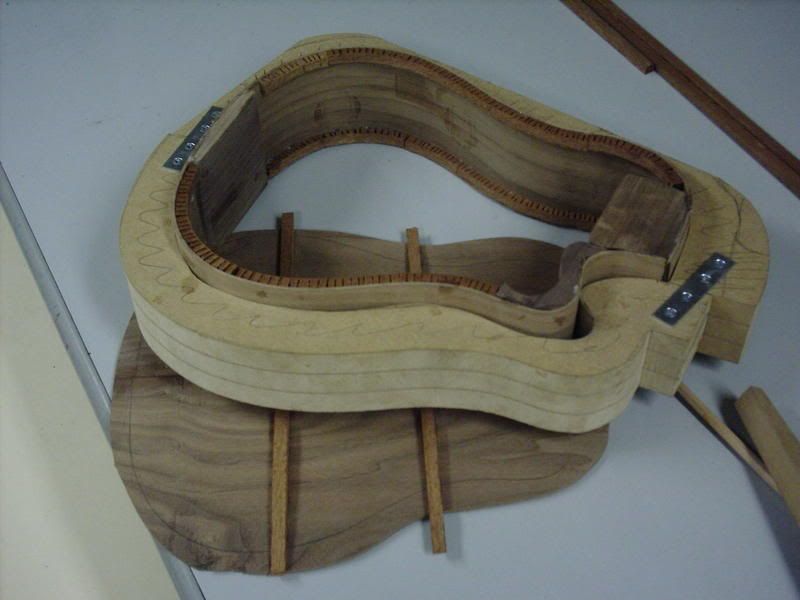 As you can see I've started another using the same mould....... just in case the 1st is rubbish. I'm going to put the front on this one first so I can trim the braces after attaching the top to the sides.......
Cherry mando is trundleing along (gotta do something while waiting for the glue on the other build to dry!!)
neck join carved, tuner holes drilled, frets in, ends filed, end spaced under the frets filled, and the neck glued in.