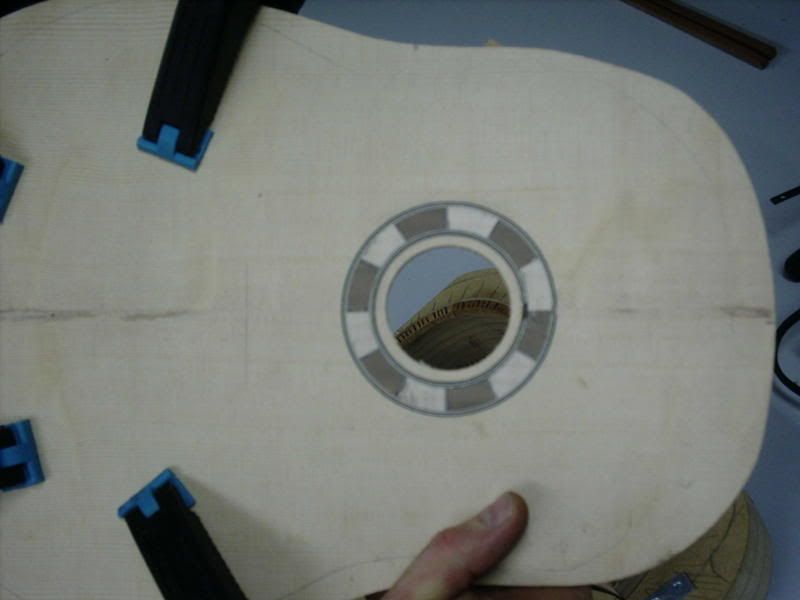 mandola has the soundhole cut out and the bracing glued in place, but not yet carved
Doubleneck has the second set of strings on.
A LOAD of tidying up to do now.
screws in tuners
nuts tidied
pickups under saddles
preamp/tuner & switch fitted
strap buttons
frets on 6 neck sorted
intonation on saddles set.