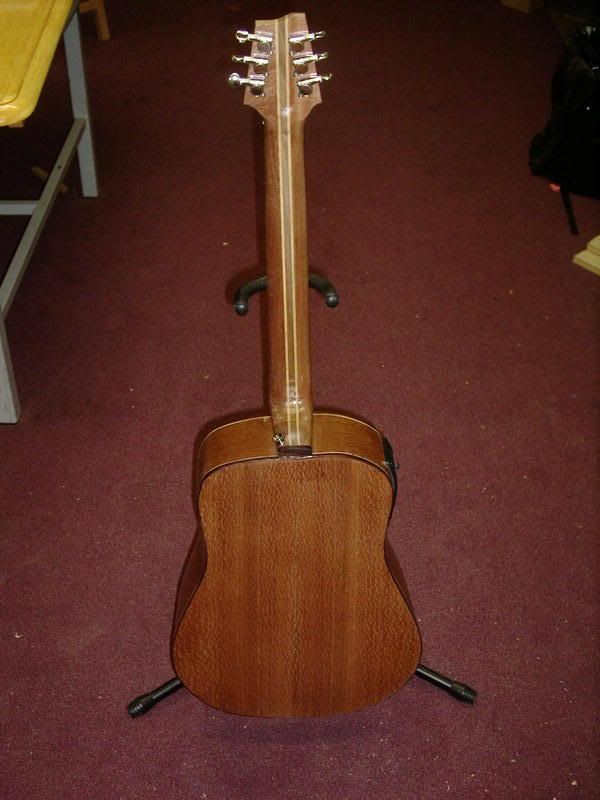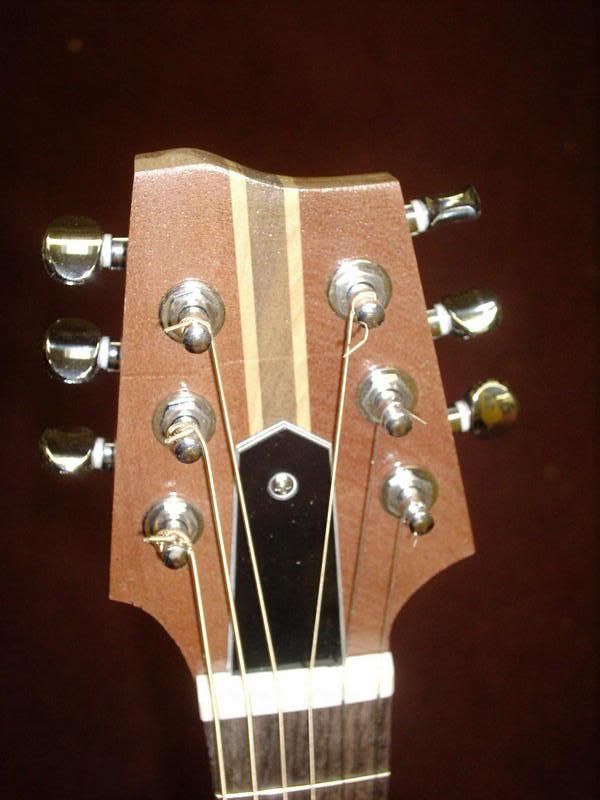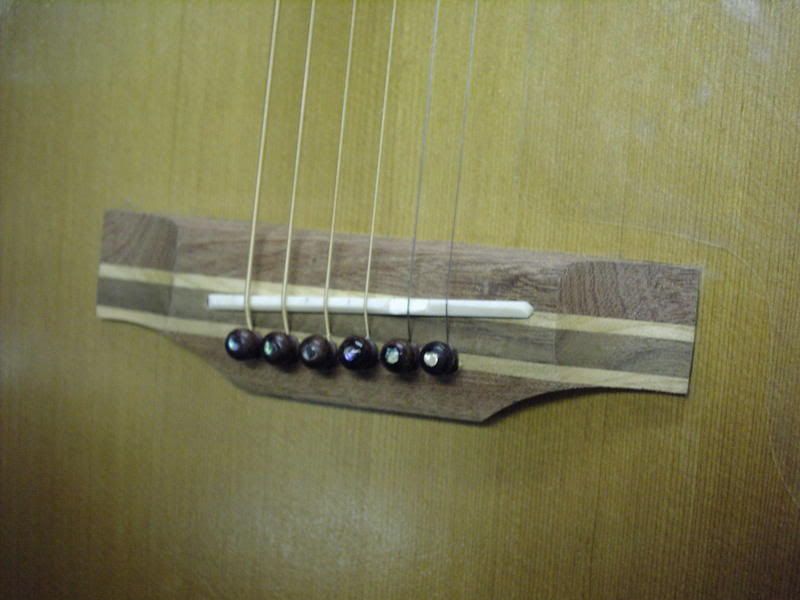 OK, I've been too busy getting these three done to post here, so here's an update.....
the 00 was finished first.
the bridge was made from an offcut from the back of the neck and I've had the strings on it for a week now and they're worn out!! I normally get a couple of months at least from a set of strings, but these are are just played out.....
Took it to both church services on Sunday and got very complimentary comments from a bunch of folks, so I'm really happy!!
the frets aren't even finished yet, I have to file the edges and tidy them up and get the label inside. the pickup is an artec piezo and the preamp has a built in tuner which is a great help, especially with new strings.
so, full spec list.......
back & sides: Leopardwood
top: western red cedar
neck: mahogany/cherry/walnut/cherry/mahogany laminate
fingerboard EI Rosewood
fret markers Mother of pearl
saddle & nut: Bone
Bridge: offcut from the neck
binding: rosewood/maple
rosette: leopardwood with maple purfling
tuners: Gotoh minis
i have to be honest and say that AESTHETICALLY it's far from perfect. the leopardwood was really hard to bend and there are a few ripples here & there. There's a score on the face of the headstock too. bit it is SO comfy to play. I'll play this one to death, I just KNOW it!!