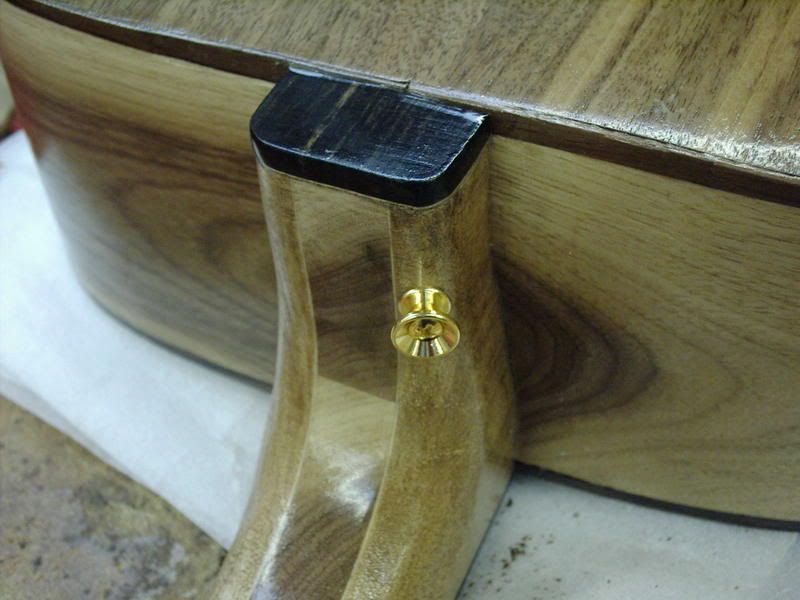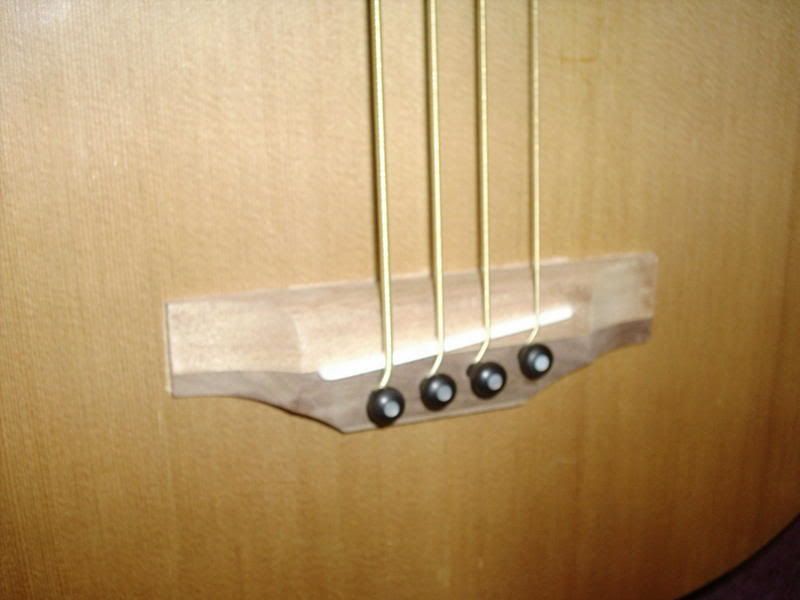 Awrighty, the bass next.......
I got some bridge pins and when I drilled holes big enough for them I found that the ball ends of the strings wouldn't go down through the holes, so they have to be pushed out from inside. A minor inconvenience.
other than that she is great!! FAR louder than I expected unplugged and really sweet plugged in too. A standard artec guitar piezo under the bridge straight to the jack for an external preamp.
so, spec list.........
back & sides: walnut
top: Westarn Red Cedar
neck: mahogany/walnut/mahogant with maple pencil line veneers
Fingerboard EI Rosewood
fretmarkers: Mother of Pearl
Nut & saddle: Bone
Bridge: pins Ebony
binding: rosewood
Rosette: cherry