bits and pieces done........ the leopardwood 00 has the neck NEARLY fretted and the bolts which hold it on sorted, the acoustic bass has the neck sorted, fretted and bolted on, with the fingerboard glued to the top.....
All being well these two and the maple mandonaught will be all ready to spray at the same time, maybe even by the end of next week
I've also decided to put together a "how to build a mandonaught" plan ebook with the plans for a standard mandonaught, pinned bridge mando as well as ones with florentine & venetian cutaways. to to this with all the pix I'm obviously going to have to build those four mandolins, so unless a comission arrives to derail that plan, thats what'll be next on the agenda.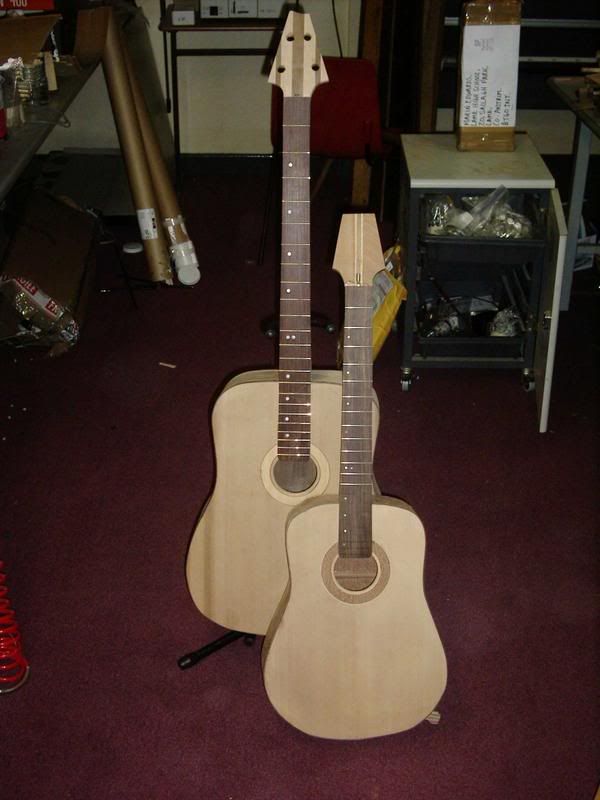 Thanks for looking!!