#82 Rosewood/Spruce fan fret tenor guitar
well, as Ian took the last one away, I need to amke a new one!!
A set of East Indian Rosewood has been sitting in my stash for AGES now, so it's time to get it out and use it......
along with a set of spruce...
sides bent
back joined and braced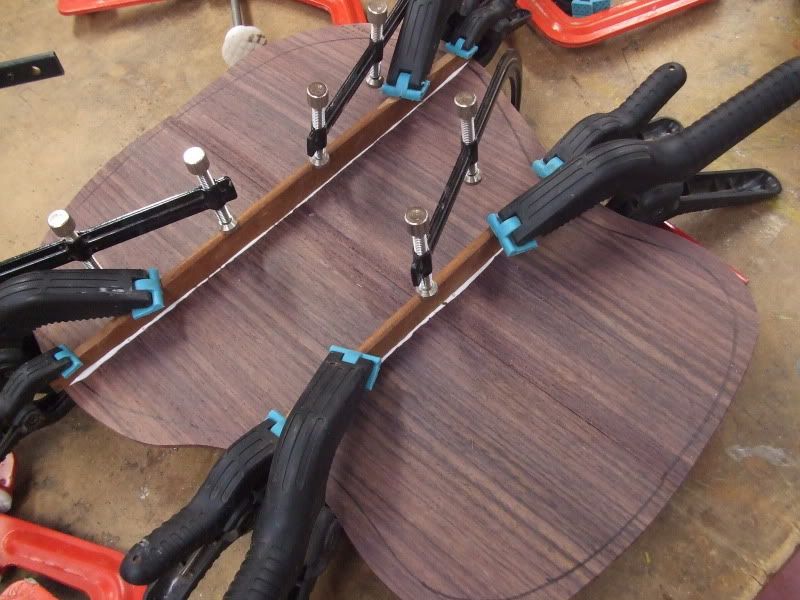 neck & tail blocks in and a double cutaway is SO much easier second time round!!
linings glued in place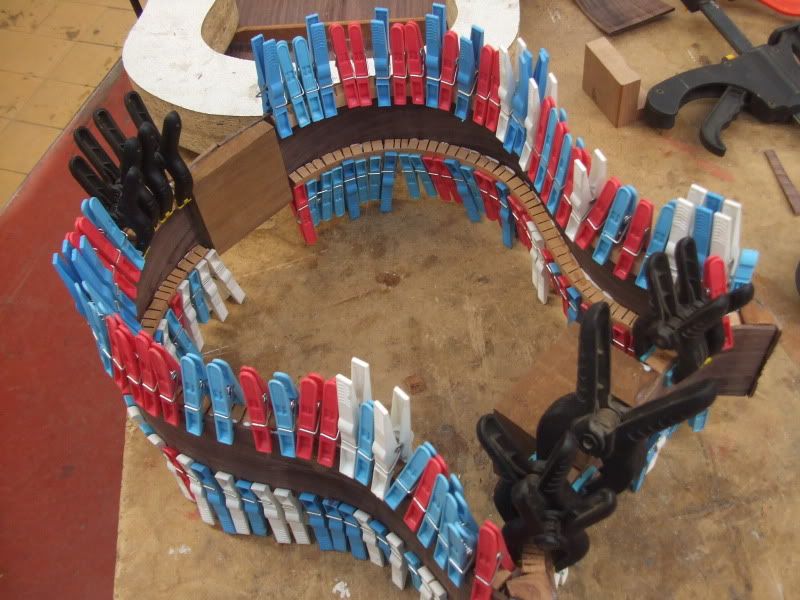 back glued to sides