well the inspectors have moved on and while we aren't allowed to say how well we did until it's published in December..... well, no-one's geting sacked!! but then again, that tells you nothing as they can't sack you on the strength of a single inspection anyway........
As a result of the ETI visit and all the extra stress involved, luthier work has been limited.
the guitar has had the back braced and fitted to the body.
the top braced
and fitted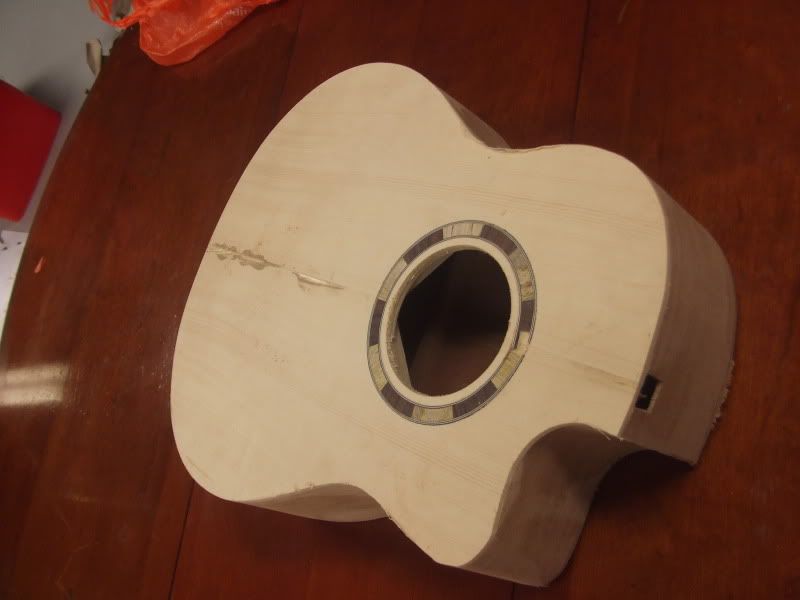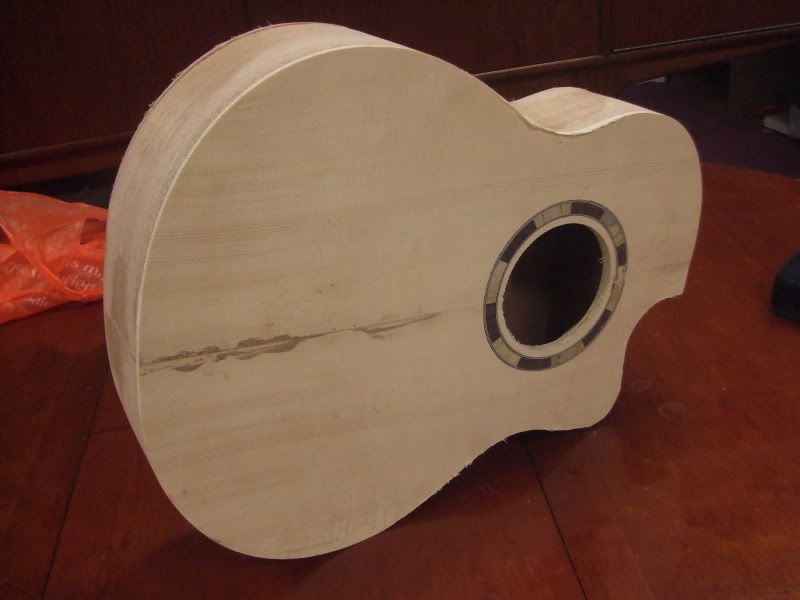 the two mandos both have strings on, and need a little setting up to finish them. the one with the bone saddle in the bridge still needs the pickup fitted.
sadly I WON'T have them done before the Half term break which starts at 1pm tomorrow, but they WILL (hopefully anyway) be done by the end of the week we get back.