cherry/cedar mando #75
juyst started a mando. I love this time of year in school as my senior exam classes have disappeared so I have a load of non contact time..... what's guy to do other than get into the workshop?
so, sides bent
neck & tail blocks glued in
linings glued in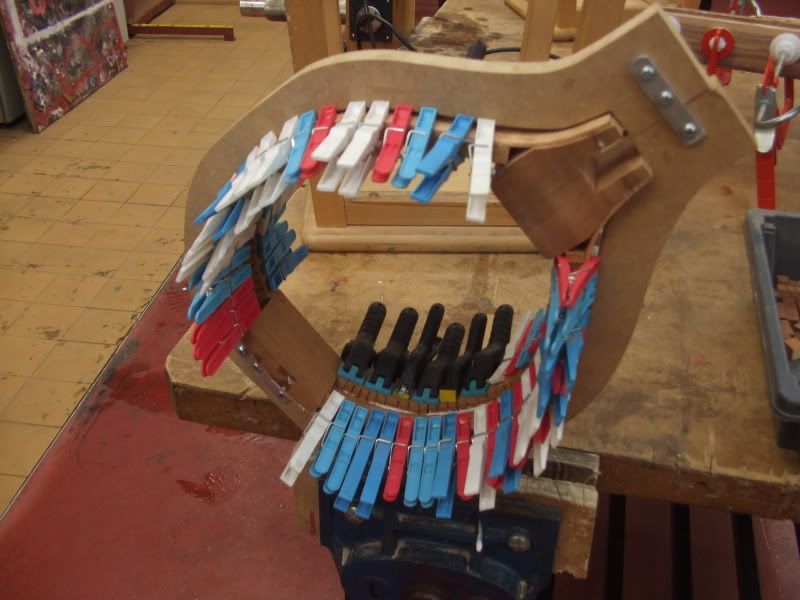 neck laminated..... three layers of walnut (claro, american black, claro) with a pencil line of a maple veneer seperating them.....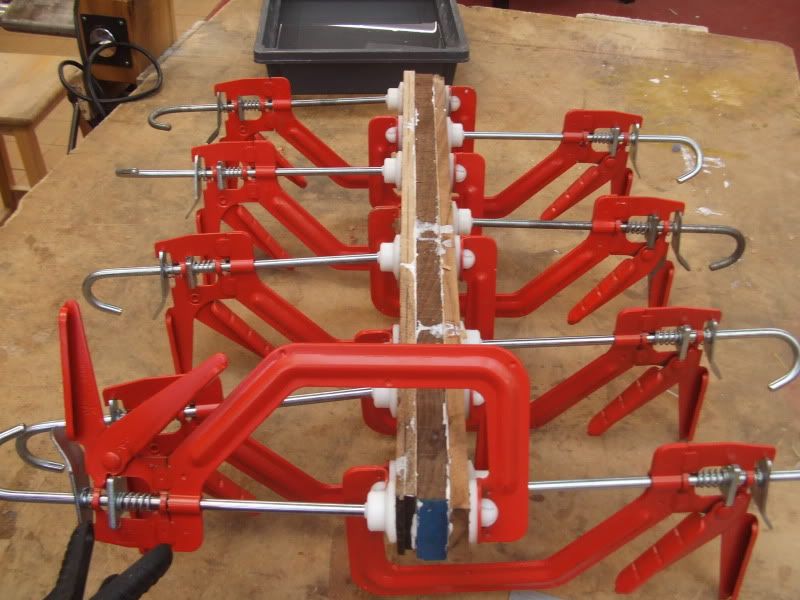 back and top cut out and jointed