mango topped bass is nearly done.....
tuners in, raked back for speed!!
neck on and strung up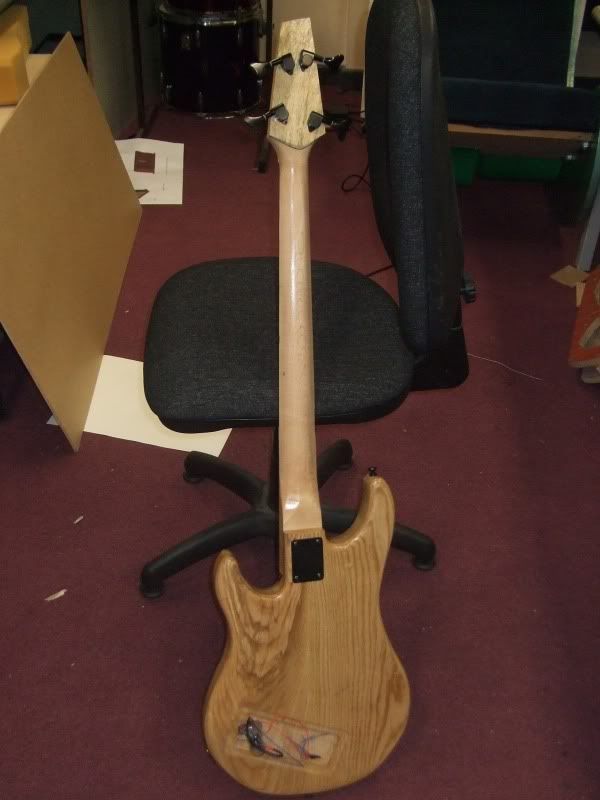 backplate
concentric volume (centre) and tone, the switch is a coil split.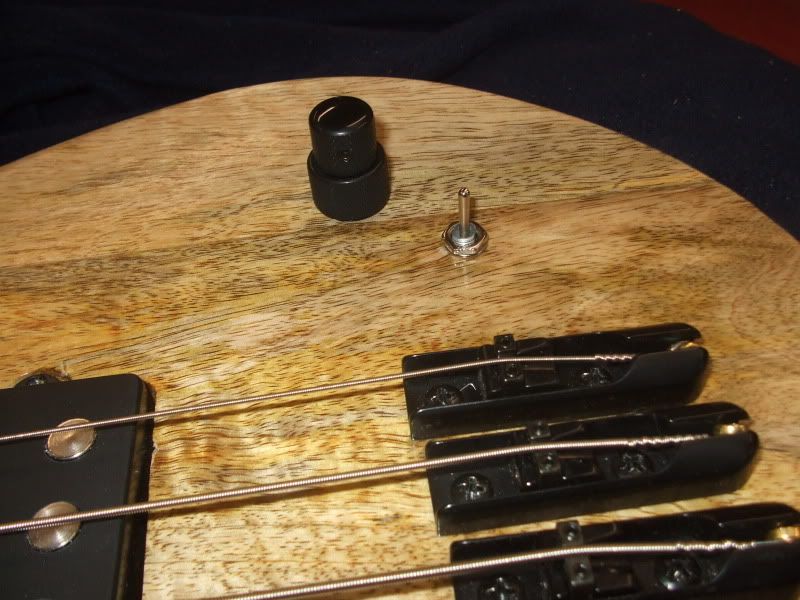 still a lot of set up to do, and the screws holding the pick up in place need replaced as the heads were destroyed screwing them in, but I've been playing this and I'm very happy!!