tuner holes marked out and drilled......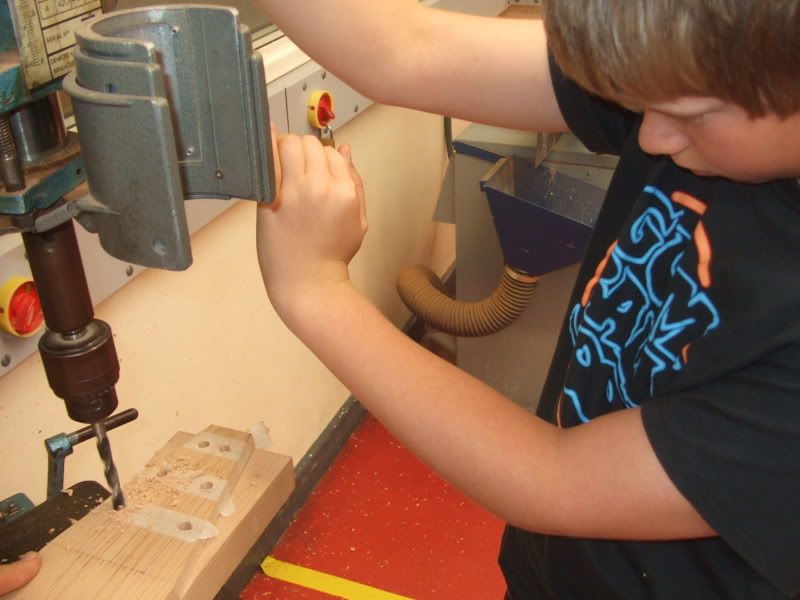 and then the whole thing sanded a bit.....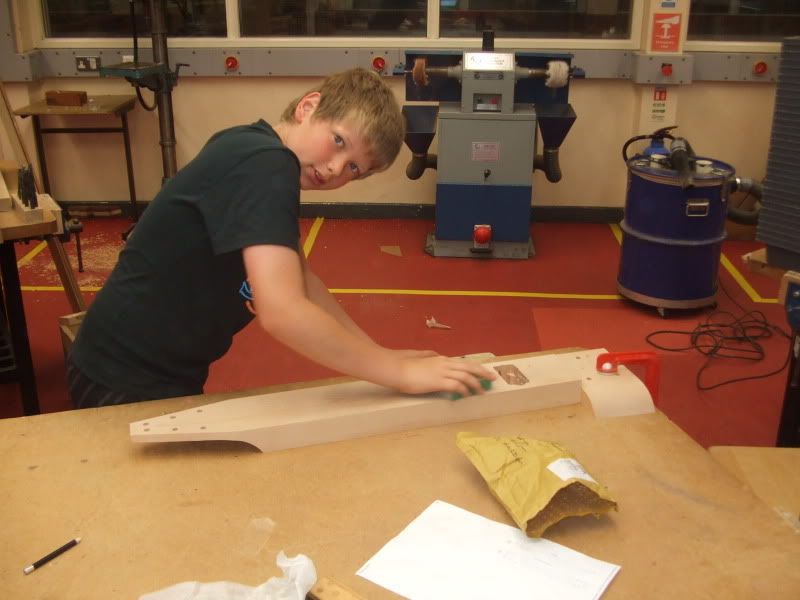 after studying the colours available he decides on red......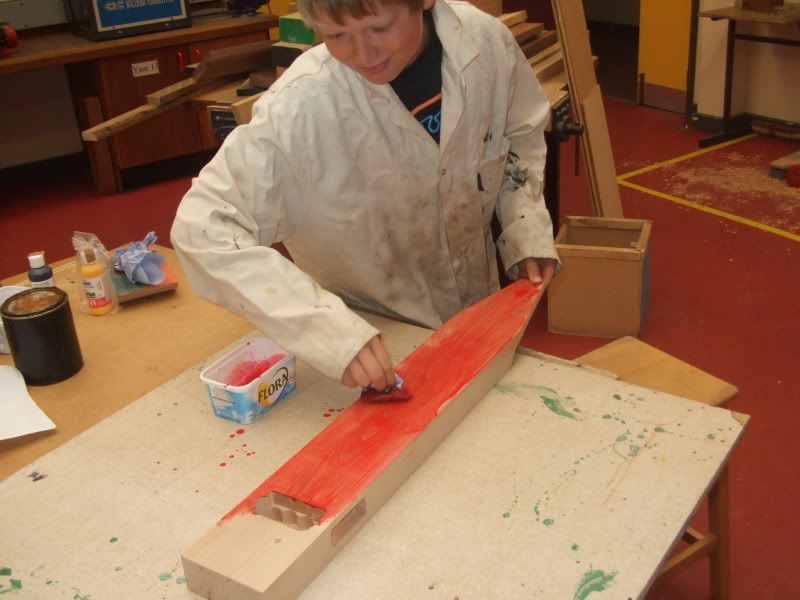 as the first two coats dry, its onto the metal work (11.00 am!)
this is shaping the end of the steel (ok, its a lump of brass bar, but it's still CALLED a steel!!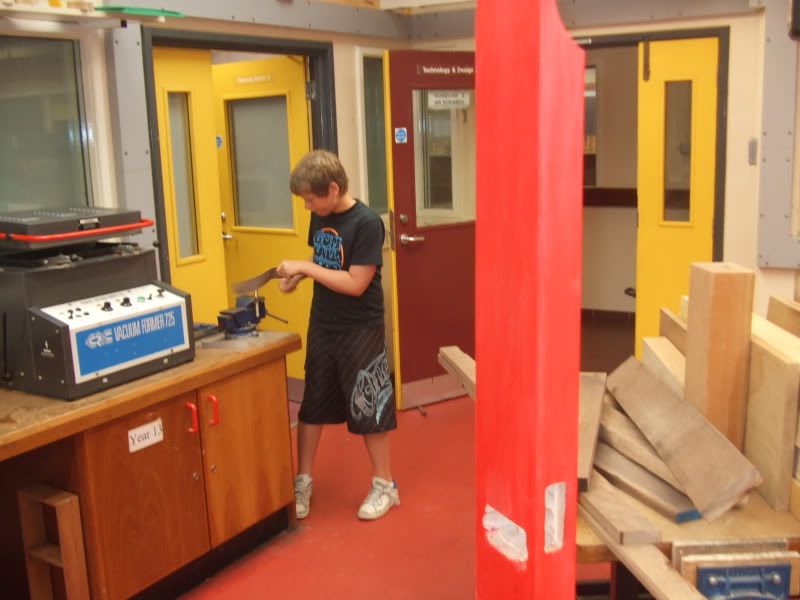 Cut out the bridge & nut.....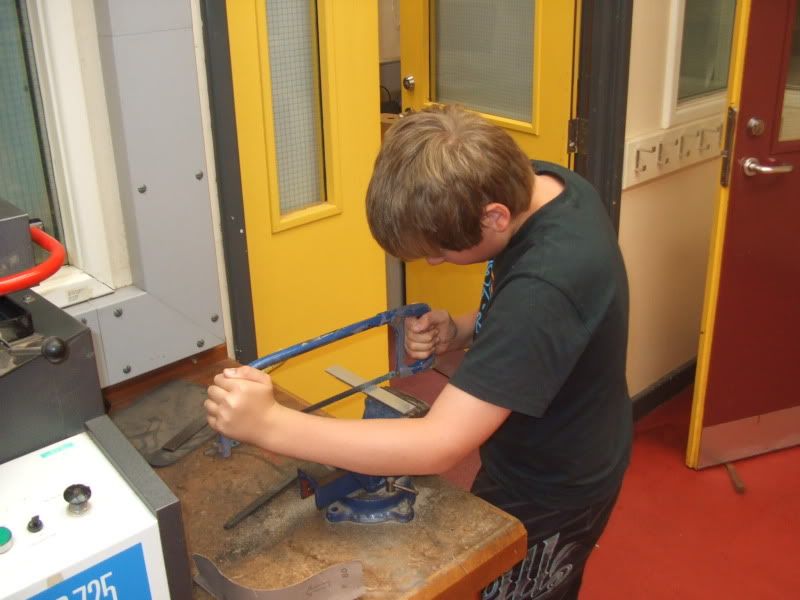 once the holes are drilled the ends are filed and emeried smooth....