Ok, what's what?
the cutaway Jumbo is pretty much done. I've cut the saddle to sort intonation but I still need to deepen a couple of slots in the nut by a hair and drill a hole for the strap Jack. HOPEFULLY it'll be in the post to the US within the week. LOTS of pics to follow!!
Cherry OM....
bridge made & strings on
a few days to settle then I'll sort the intonation and finish the fretwork and fit the pick-up.....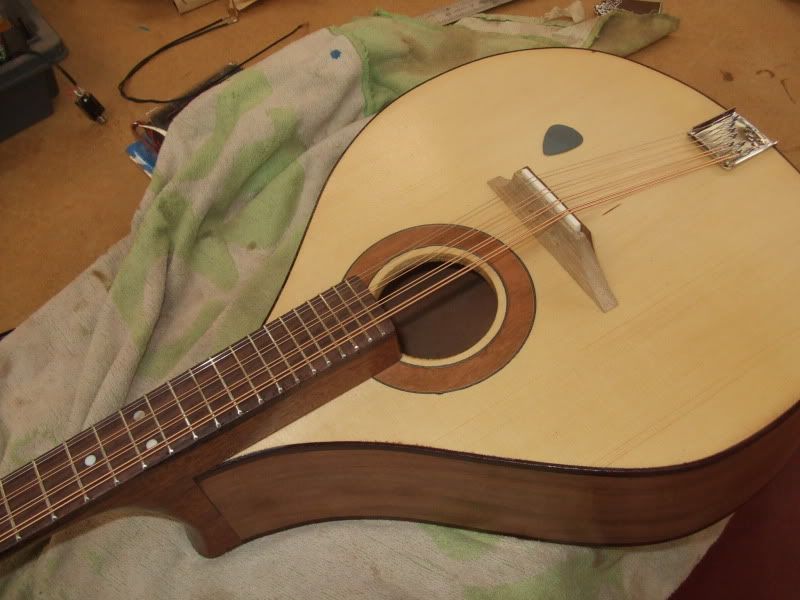 the pay it forward guitar has the binding on.....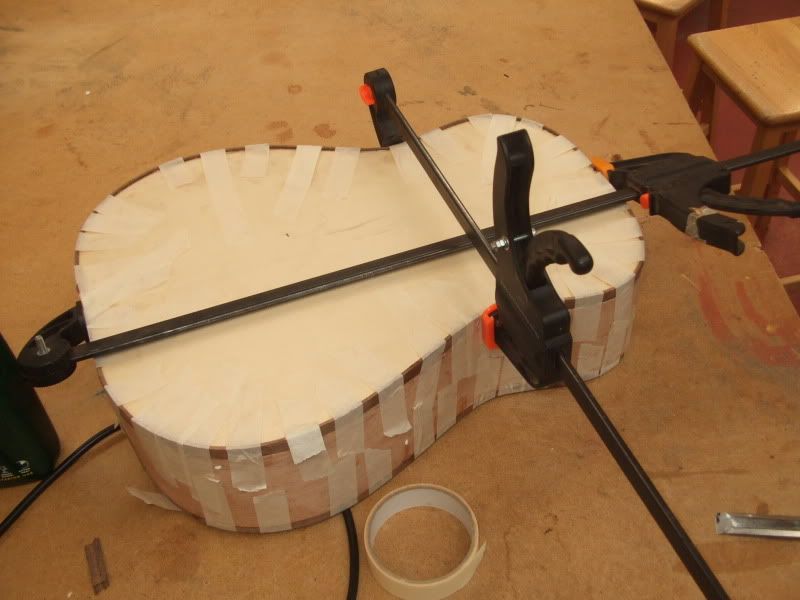 and I've carved the neck.....
the neck looks ok in position......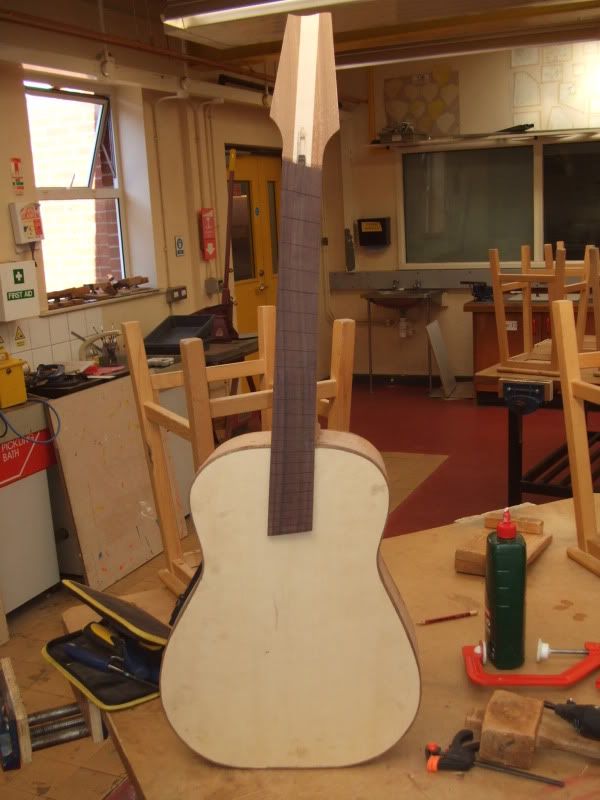 and the soundholes and the hole for the preamp are cut.