would you believe I've started a student!!
one of my 1st year technology pupils, (11/12 years old) wants to make a guitar, so who am I to stand in his way? he's keen, his Mum is keen, even his big sister is keen, so here we go!!
he's decided on a Les Paul Junior type of thing.
here's the wooden bits...
Braz. mahogany body & 3 piece neck & ebony fretboard
I've priced around to see how much this little block would cost "off the shelf".....
over £100 inluding post......
I think I may have underquoted his Mum for this fine old piece from my stash.... but hey, life's too short to let a few £ get in the way of having fun, right?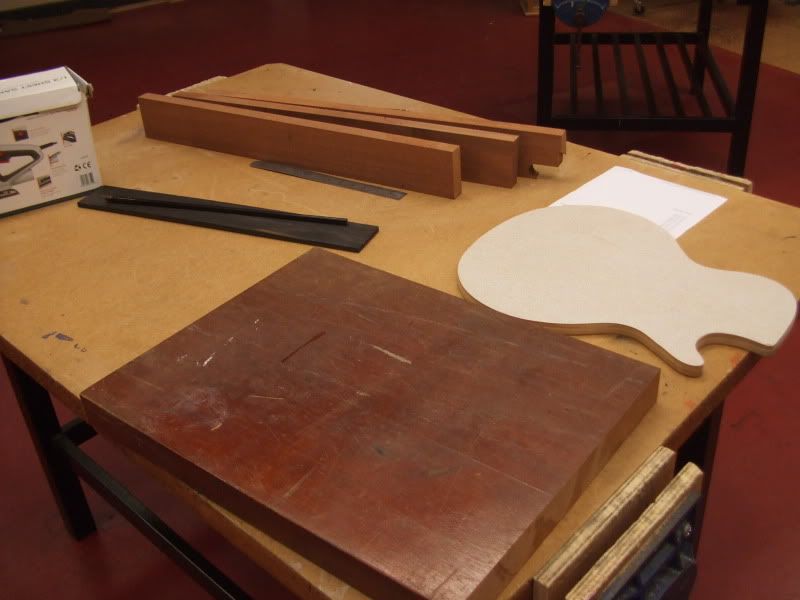 neck glued up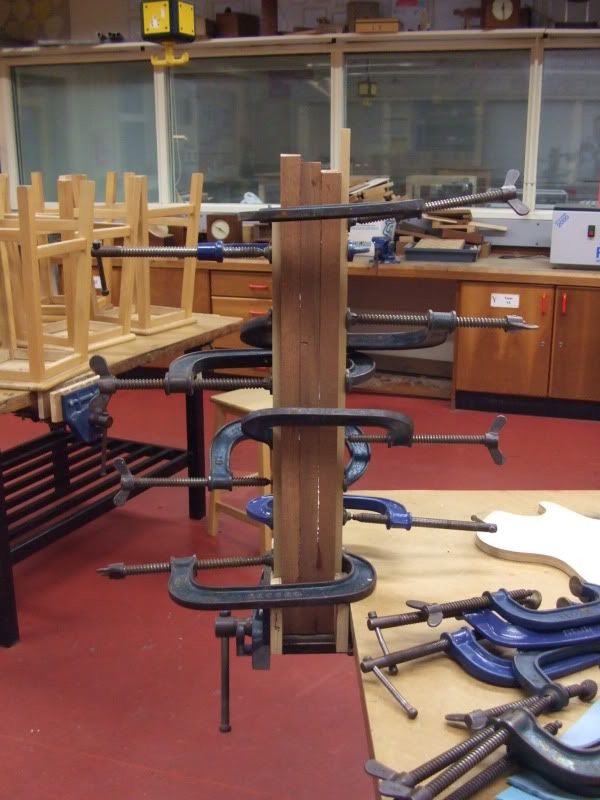 fret slots measaured, marked and started sawing