working on the two tops today.
rosettes finished & planed smooth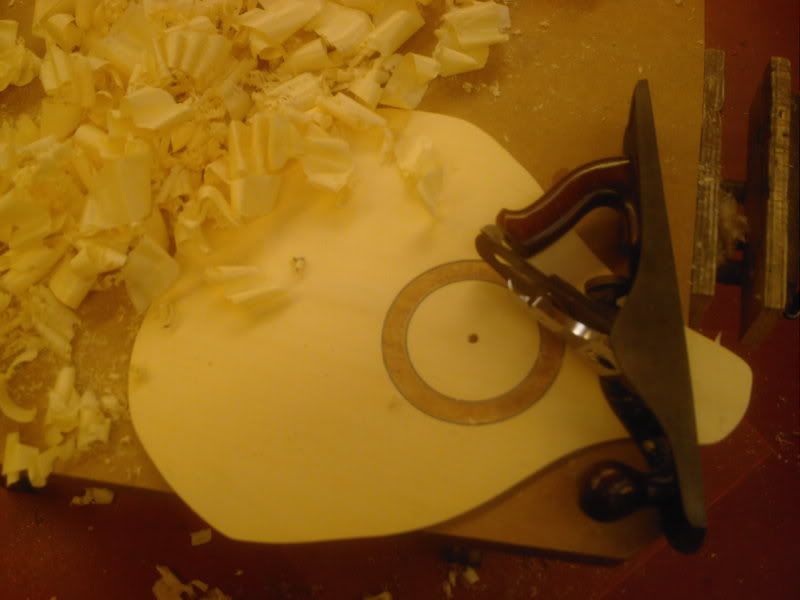 then internal bracing marked out & glued on.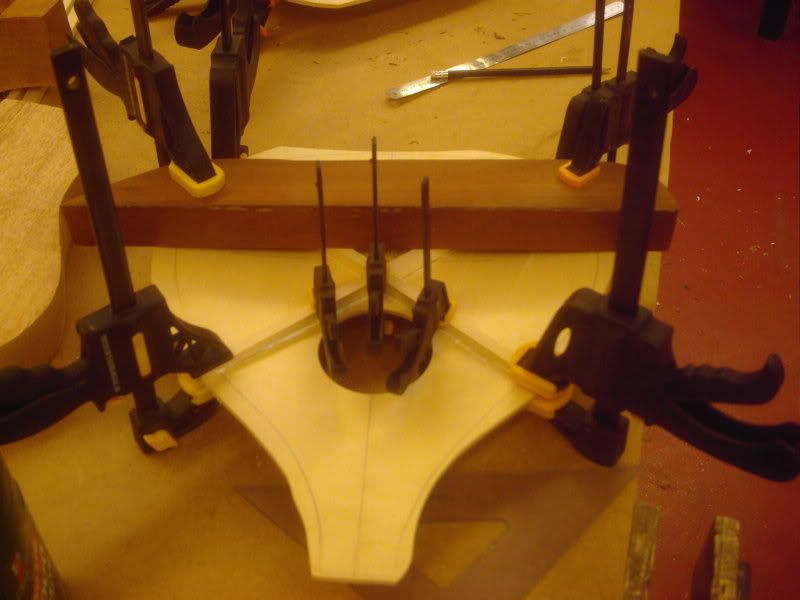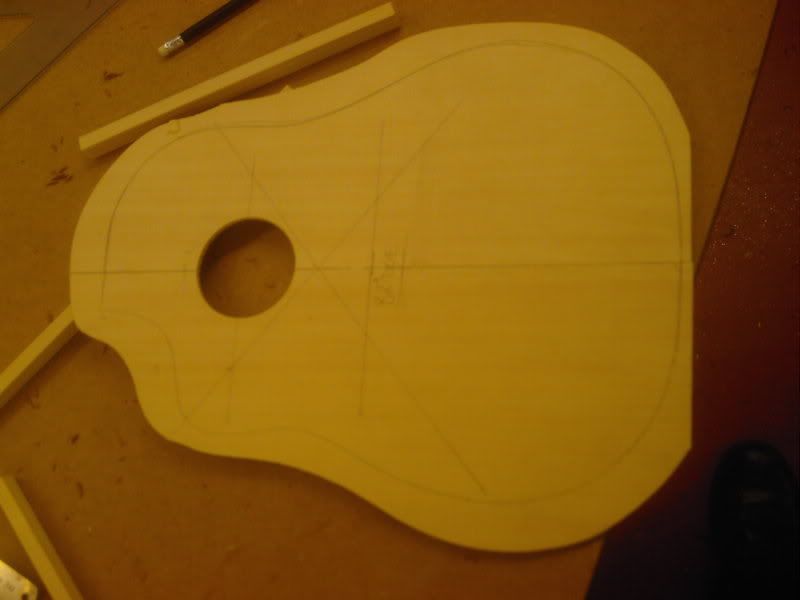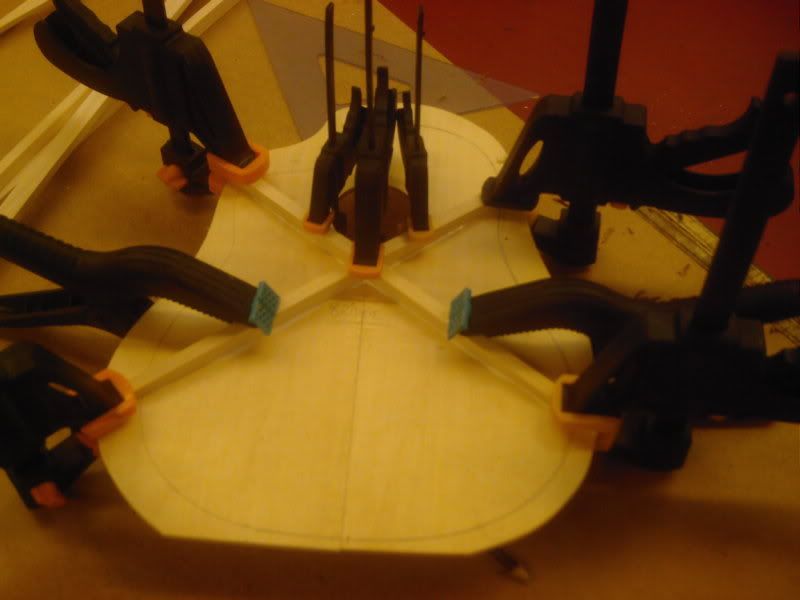 the mando will need more bracing and a bridge plate on the inside to support the pull of the strings, while the OM wont need as much as the tailpiece & floating bridge is more gentle on the top.
Next day I HOPE to carve the braces on the OM and glue in the other bits on the mando.